Shedding the Stigma on Men's Aesthetic Treatments
Astique Clinic | 31 Jul 2017
Getting a shot of botox here and plumping up your face with some fillers there are no longer the prerogatives of females.

Sung Joon and Kim Young Kwang /Credit: Pinterest
Looking well-groomed is the first step to getting ahead in the workplace and seeking a life partner, so many males are taking things into their own hands and heading to the aesthetic clinics to make sure that they look their best. With the rise of social media and increased selfies postings, the pressure to look good is immense in our society today.
Korean actor Park Hae Jin /Credit: kenh14cdn.com
In the past, male patients who are getting some works done are usually in the 40s to 50s but the trend has shifted in recent years. With the rise of Kpop and many male celebrities fronting skincare brands, or even coming forward to share with their fans on the aesthetic works that they have done, the notion of men getting aesthetic treatments is now widely accepted.
What are the most common aesthetic treatments for men?
While those in their 20s will be opting for laser treatments to treat acne scars, men in the mid-twenties onwards are usually looking to enhance their facial profiles and to stay youthful.
Nose fillers, cheek fillers, tear trough fillers, chin fillers, jaw botox, and botox for wrinkles are some of the most popular facial enhancement procedures done by men in the clinics. Because these procedures have got no downtime and can be completed even during a lunch break, it is convenient and suited to the lifestyles of the busy working men.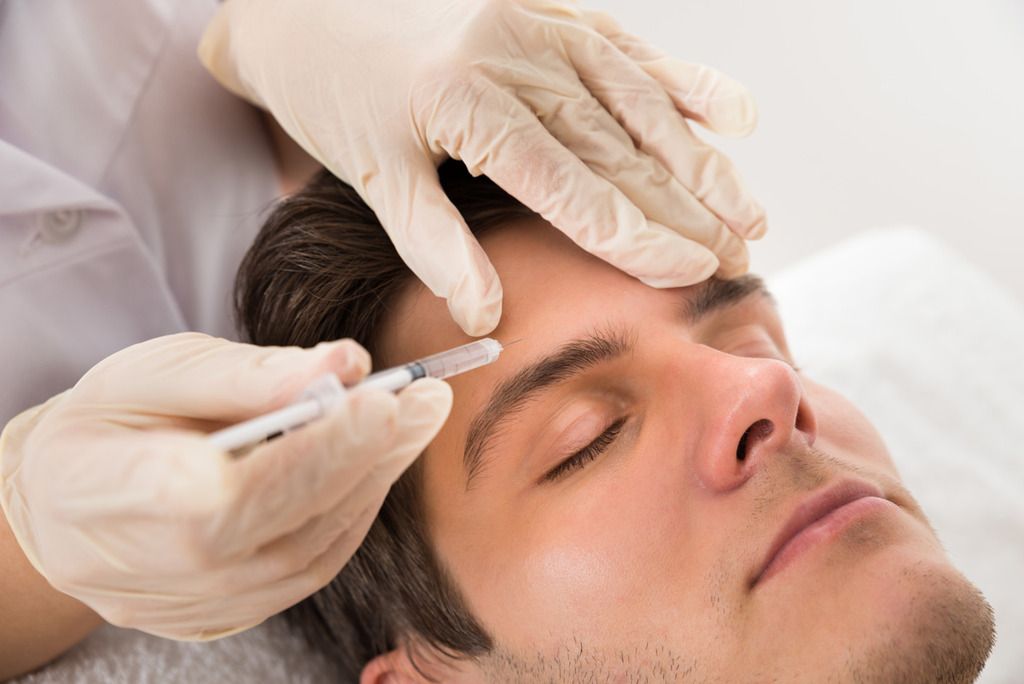 Credit: The Ageless Medspa
Blogger James Awyong shares his thoughts and interviews Dr Celine Leong from Astique Clinic on men and aesthetic treatments in the video below, and tries out botox and fillers for himself. Watch the video to find out more.
Astique. The Aesthetic Clinic
350 Orchard Road
#08-00 Shaw House
Singapore 238868
Opening Hours
Mon to Fri: 11 am to 8 pm
Sat: 11 am to 4 pm
Sun and PH: Closed
Tel: 6732 3801 Hp: 9857 7892 Fax: 6235 0966
For bookings & general enquiries: enquiry at astiqueclinic.com.sg
Our Panel of Doctor's Services
DR Celine Leong, Astique Clinic
Fillers, from $599 onwards
Fillers are injected into the skin to increase volume and flatten wrinkles and folds. Astique carries Restylane, Juvederm and Radiesse brands of fillers.
350 Orchard Road, #08-00 Shaw House, Singapore 238868