Sleep On Your Back - For Beauty!
EHA Clinic | 15 Jun 2015
Ever wondered which sleeping position brings the most benefits for our health and beauty?
Credit: Indian Beauty Tips
Sleeping on your back is a boon for spine and neck health, because the back is straight and not forced into any contortions. Plus back sleeping helps the matress do its job of supporting the spine. Ideally, everyone should sleep on their backs without a pillow, as this position leaves the neck in a neutral position, although this position can be quite uncomfortable. 
Another benefit of sleeping on your back is that your face is not squashed up against a pillow the whole night and this sleep position leads to fewer facial wrinkles!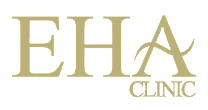 EHA Clinic
1 Scotts Road #15-01 Shaw Centre, Singapore 228208
Tel: 6235 3025 or 8168 7235

 

 

Opening Hours
Weekdays: 11am to 9pm

Saturdays: 10am to 8pm

Sundays & Public Holidays: Closed. By Appointment Only