Stay Beautiful, Stay Safe
Halley Medical Aesthetics | 22 Oct 2014
Many beauty procedures claim to produce results but they may not be safe. Take dermaplaning for instance.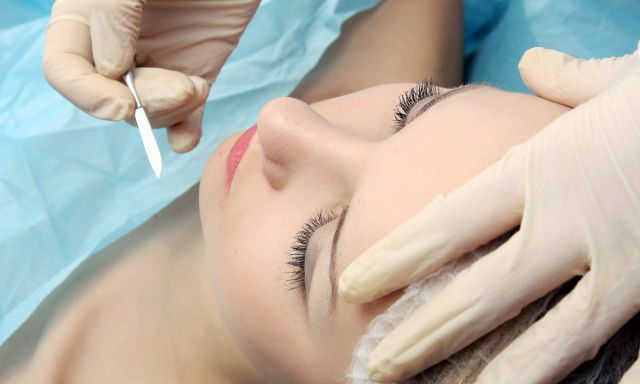 There are safer and better ways to remove unwanted hair and exfoliate the face.
The thought of running a sharp blade like a scalpel over your face for beauty reasons sounds dangerous. But many women are reportedly doing this facial-shaving treatment, known as dermaplaning, as a way of making skin glow.
Rumors have it that legendary beauty icons like Elizabeth Taylor, Marilyn Monroe, and Cleopatra used dermaplaning as a way to exfoliate facial skin and smoothen it.
"It sounds mighty dangerous even in trained hands. There are so many options that are much safer and proven to be effective," says Dr. Terence Tan, Director of Halley Medical Aesthetics, when asked about this method of exfoliating the epidermis (outermost layer of the skin) and removing vellus hairs (fine baby hairs on the face) in order to brighten the complexion.
So he recommends that if the objective is to shave, use a shaver not a scalpel. "If you want a hair removal option that is permanent, then consider dynamic pulsed light or laser hair removal," he adds.
If the objective is to exfoliate the skin and brighten the face, there are many options to choose from. "For skincare, there are exfoliating scrubs and skin renewal agents like retinoids," says Dr. Tan. Ladies can also go to trained practitioners for a mild chemical peel or no downtime microdermabrasion treatment for better results.
"If you want a very precise and deeper exfoliation, there is the fractional CO2 laser treatment. Or for a precise and superficial exfoliation, there is the laser carbon peel treatment.
"There are so many options. Why do you want to use a sharp blade for exfoliation?" he says.
Yes, why indeed?
Halley Medical Aesthetics
248 River Valley Road Singapore
Singapore 238302
Opening Hours
10:00 am - 9:00 pm
Contact
Tel: +65 6737 8233
For more information, please go to:
Facebook:
www.facebook.com/halleymedicalaesthetics
Website:
www.halley.com.sg