Thermage - Body, Face, Skin Tightening And Firming
Celevenus Aesthetic & Wellness Clinic | 28 Jul 2014
No one likes what age does to our faces and bodies. We would all like to be a bit firmer and tighter than we are now. Thermage uses unique radiofrequency (RF) technology to safely heat the deep layers of your skin, while cooling the surface of your skin to keep it intact during the procedure.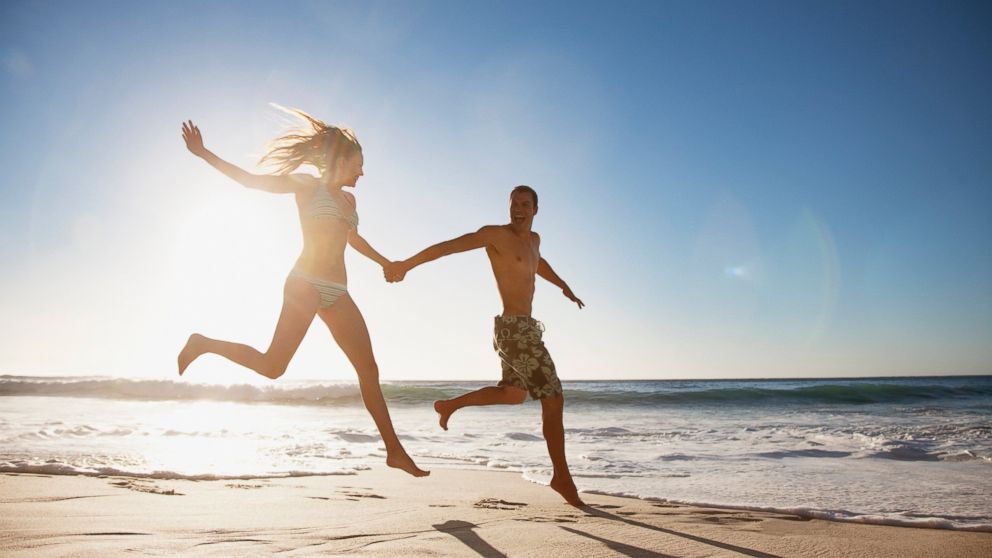 This deep heating stimulates your body's natural skin renewal process, which helps tighten existing collagen and form new collagen. Over time, sagging or wrinkled skin is replaced with smoother, tighter skin; improved tone and texture; and an overall younger looking appearance.

Understanding The Conditions of Your Skin

Your skin is made up of three distinct layers:
The epidermis—the visible outer surface
The dermis—the collagen rich layer beneath the surface
Subcutaneous tissue—the "fat layer"; beneath the dermis that also has a web of collagen fibers
The collagen in your dermis and subcutaneous tissue is a protein that keeps your skin youthful and tight. But as you age and get more sun exposure, that collagen simply breaks down faster than your body can rebuild it, and your skin may start to sag or wrinkle.

How Does Thermage Work?

In response to collagen breakdown, there are many tightening treatments that operate by heating the inner layers of skin. But unlike laser treatments and other technologies that heat the superficial skin layers, Thermage uses unique radiofrequency (RF) technology to reach deep into the dermis and subcutaneous tissue to cause tightening in the layers that matter most.

The Technology

Deep heating - The deep heating of Thermage helps tighten the collagen in your dermis and subcutaneous tissue, while also stimulating the formation of new collagen. As a result, you'll see tighter, smoother skin and improved tone and texture, starting immediately and continuing in the months following treatment.

Integrated cooling - At the same time that Thermage heats the deep layers, it also cools the epidermis, keeping the surface of your skin safe during the procedure. As a result, your skin needs no recovery time, so you can quickly resume your daily routine.

All from a single treatment. Best of all, you need only one Thermage treatment to get the full benefits. In fact, because it heats so deeply, Thermage is the only non-invasive procedure that helps tighten and contour skin in a single treatment with little or no downtime.

What is CPT?

CPT is Comfort Pulse Technology. At its core, CPT builds on the proven efficacy of the Thermage platform - the only device to use monopolar, capacitively coupled radiofrequency energy to tighten skin. But CPT goes a step further with integrated user and patient comfort features to deliver the best results AND the best treatment experience.

What Kind Of Results Should I Expect & How Long Will They Last?

Everyone can expect some collagen tightening. Many patients have seen:
Flatter, smoother skin on the tummy, legs, knees, buttocks or arms
Tightening, firming and lifting
Softened wrinkles above the knees
Reduction of crepey skin
Smoothed dimples for temporary improvement in the appearance of cellulite
The effects continue to improve for up to six months following a single treatment. Results can last for years depending on your skin condition and natural aging process.

How Long Before I Can Return To Normal Activities?

There's no special care needed after the procedure and most patients return to their regular activities immediately following treatment.

The Benefits


Single treatment - Generally, some improvement is immediately visible and continues for up to six months.
Little to no downtime - After treatment, you can quickly get back to your normal routine.
Color blind - Unlike lasers, Thermage procedures work on all skin types and colors.
The year round procedure - After a Thermage procedure, you do not have to avoid the sun as with laser treatments.
Schedule your Thermage procedure in the summer or any time that's right for you!
Areas of Treatment

Face
Sagging skin
Loose jowls or lack of definition in jaw line
Sagging skin under the chin ("turkey neck";)
Wrinkles and fine lines around the mouth, eyes or forehead
Lack of definition in lips
Eyes
Tired looking eyes Excess skin on the upper eyelid (also known as "hooding";)
Crepey texture of eyelids, making it hard to apply eye shadow or eye liner
Wrinkles and fine lines around the eyes ("crow's feet";)
Body
Wrinkled, crepey or sagging skin on the tummy, knees, arms, legs, hands or buttocks
Sagging skin or unwanted bulges after pregnancy or weight loss
Love handles
Appearance of cellulite
Celevenus Wellness & Aesthetic Clinic
391B Orchard Road #16-03/04 Ngee Ann City Tower B
Singapore 238874
Opening Hours
Mon to Fri: 10:30am to 7pm
Sat: 10:30am to 3pm
Closed on Sundays & Public Holidays
Tel: +65 6410 9621 / +65 6410 9622
Fax: +65 6410 9623
For bookings & general enquiries, please call 64109621 or email This e-mail address is being protected from spambots. You need JavaScript enabled to view it
Website: www.celevenus.com.sg