Trio RF System for Skin Tightening & Collagen Reformation
EHA Clinic | 15 Aug 2014

Trio XT offers the most advanced Tri-Polar radio frequency technology to allow selective heating of the tissue at various alternating depths, tightening the lattice supporting fatty tissue and promoting new collagen formation.
Trio XT is used in facial and body skin tightening, collagen reformation, facial rejuvenation, body shaping, cellulite reduction and is non-invasive and virtually painless.
Trio RF affects the deeper layers and is compatible with procedure such as Botox® and fillers. The combined procedures will produce more dramatic and more natural looking results.
How Is It Done?
The Trio RF system uses a contact cooling hand piece that increases the cooling effect for the face. This makes the treatment much more comfortable and painless.
Post Treatment
Most procedures involve at least 6 sessions. Each treatment takes around 30 – 40 minutes.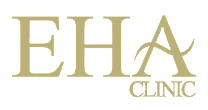 EHA Clinic
1 Scotts Road #15-01 Shaw Centre, Singapore 228208
Tel: 6235 3025 or 8168 7235

Opening Hours
Weekdays: 11am to 9pm

Saturdays: 10am to 8pm

Sundays & Public Holidays: Closed. By Appointment Only