Venus Viva: The New Gold Standard in Medical Aesthetics
EHA Clinic | 26 Dec 2014
Venus Concept is once again creating new standards for innovative devices and treatment methods for facial rejuvenation solutions that deal with skin laxity, texture, lines and wrinkles.
Venus Viva is safe for all skin types and operates with the revolutionary NanoFractional RF and SmartScan technology that allows heated zone density control and unique pattern generation.
NanoFractional RF and SmartScan technology is delivered through 160 pins per tip with 62mj per pin, and a smaller footprint per pin (150×20 Microns) resulting in minimal downtime due to micro wound.

State-of-the-art patented tip technology with 1000 pulses and a phenomenal depth of penetration (up to 500 microns), provides varying energy density enabling both ablation of the epidermis and coagulation of the dermis area resulting in skin resurfacing with minimal pain.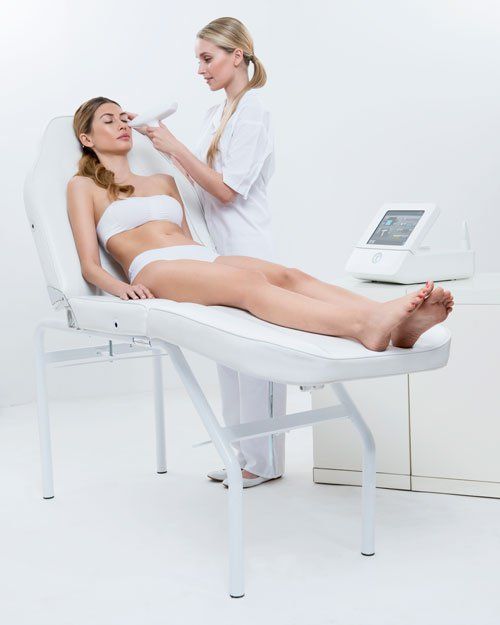 Venus Viva features a revolutionary new pin design for creating micro dermal wounds, which expedites the coagulation process compared to other traditional fractional treatments. Venus Viv also utilizes the patented SmartScan feature for NanoFractional Radio Frequency delivery, which reduces patient discomfort and allows for multiple pattern selections for faster, less complex treatments.

The end result is safer, more improved energy delivery, flexible treatment sizes, varied levels of ablation with improved efficacy and reduced downtime.
Breakthrough technology that is changing the market landscape with superior treatments using NanoFractional RF with SmartScan technology:
ACNE SCARS
TEXTURE IMPROVEMENT
SKIN TIGHTENING
WRINKLE REDUCTION
FACIAL REJUVENATION 

EHA Clinic
1 Scotts Road #15-01 Shaw Centre
Singapore 228208
Tel: 6235 3025
For bookings & general enquiries:
Email:  This e-mail address is being protected from spambots. You need JavaScript enabled to view it
Website: 
http://www.ehaclinic.com