Weird Acne Treatments and All Those Superstitions
Halley Medical Aesthetics | 1 Sep 2015
What was the weirdest acne prevention or treatment method that your grandmother shared with you? I've heard many and even tried some of them! 
Credit: Celsus Bio-Intelligence
While every country has their own share of superstitions and strange beliefs, it is almost safe to say that Asian countries have the weirdest and craziest. I got warned by my mum almost every other day when I was a child - from not poking my chopsticks vertically into my rice bowl and to not cutting my nails at night. Right up till puberty, superstitions still ran my world to treat my pimples.
1) Menstrual Blood Mask


Credit: Natural Healthy Team
We are not very sure where this treatment originated from but it was quite a well-known one during our teenage years. It was believed that the first gush of menstrual blood from your first period is the purest and applying that on your face will prevent acne from appearing on your face. EVER.
2) Turmeric Mask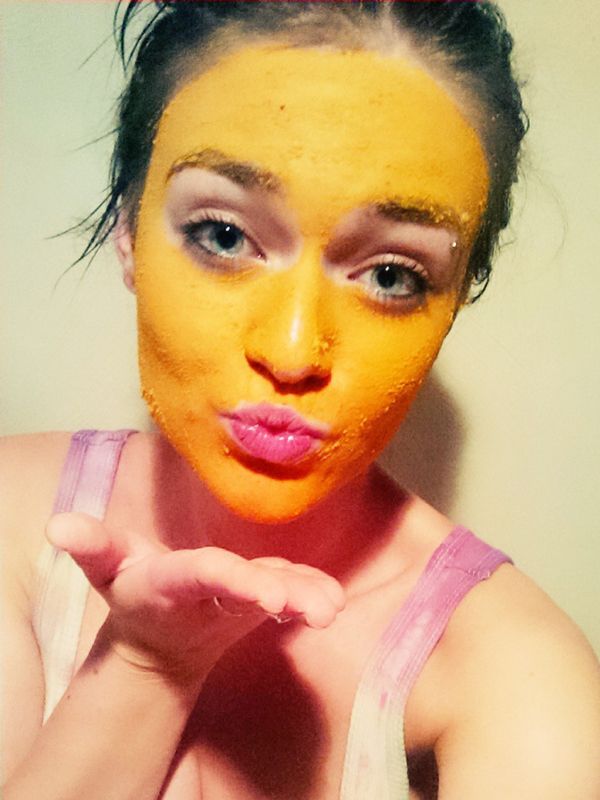 Credit: Beauty Enhancing By Hailey

Originating from India, it is said that applying turmeric powder on your face can cure acne and even lighten scars and pigmentations. Instead of just dusting powder on your face, it has now evolved into using turmeric as a facial mask. There are also many online tutorials teaching us how to DIY a homemade turmeric mask. It seems that there are scientific reasons behind its effectiveness though but we are not exactly sure if it is true.

3) Finish Your Rice
Credit: She Knows, Chef Mom

One of the most popular ones amongst the old folks! Mummies love to use this to warn us and get us to finish our every bit of our food. It was said that leaving grains of rice in your  bowl after your meal will cause your future spouse to have a lot of acne or pockmarks. Errm, not really. I know of many who did that and they are married to partners with absolutely clear skin.
4) No Soya Sauce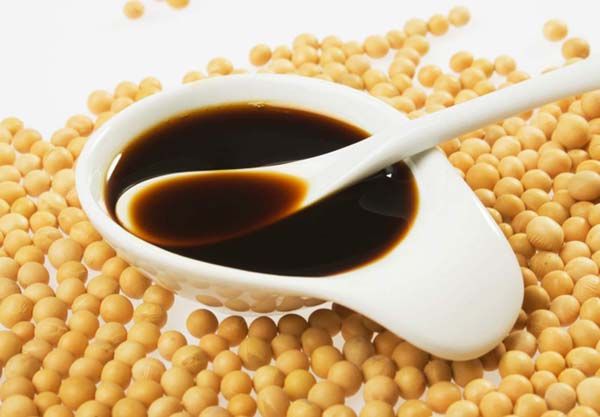 Credit: Soma Food Products

Our mummies throw the soya sauce out of the kitchen when we have chicken pox. Apparently, this is also true for any acne scars  you have on your face. It is said that eating soya sauce will darken your scars making it more difficult to heal. Some say coffee has the same darkening effect too.
5) Eat and Apply Pearl Powder
Credit: LX Edit

Using pearl powder internally and externally has been quite the norm for thousands of years in China. Of course, only the rich could do that in the past and it was made famous by Empress Wu Ze Tian. Sounds like a luxurious skincare product to have although we are not sure of its efficacies either. But we heard that it can help to prevent acne and lighten scars while using it as a powder on your face can help to keep your face matte.
Although there are so many unorthodox ways to prevent or to cure acne, it is always best to consult a qualified medical expert should you have skin problems. Dr. Terence Tan from Halley Medical Aesthetics spoke to us about some of the different treatments and facials available that can help to alleviate our acne and scarring problemss.
"There is no evidence that any of these methods are true. But just because there is no evidence doesn't mean these methods will not work; it just means nobody has established them yet. When in doubt, always talk to a doctor about your acne problems, who'd then advice you accordingly," says Dr. Tan.
Halley Medical Aesthetics
248 River Valley Road Singapore
Singapore 238302
Opening Hours
10:00 am - 9:00 pm
Contact
Tel: +65 6737 8233
For more information, please go to:
Facebook: www.facebook.com/halleymedicalaesthetics
Website: www.halley.com.sg
Our Panel of Doctor's Services

Dr. Terence Tan, Halley Medical Aesthetics
Acne Buster Programme 1
Get to the root of the acne problem with a treatment programme that includes laser therapy for smoother, acne-free skin and smaller pores. This programme includes a laser carbon peel, Acne Buster Facial, Deep Pore Cleansing Facial, and glycolic acid peel treatments.
Acne Buster Programme 2
Get to the root of the acne problem with a treatment programme that includes pampering yet healing facials and no downtime facial peels for smooth, acne-free skin. This programme includes a two Acne Buster Facials, two Deep Pore Cleansing Facials, and two glycolic acid peel treatments.
Acne Scars Programme
Get rid of the ugly acne scars and pigments left behind with a treatment focused on skin renewal and skin smoothening. This programme includes two fractional CO2 laser treatments and two glycolic acid peels.
277 Orchard Road, #03-15 Orchard Gateway, Singapore 238858