Why You Should Go to a Doctor for Laser Hair Removal
Astique Clinic | 28 Apr 2017
Who can resist the idea of never having to get another razor and never having to shave again?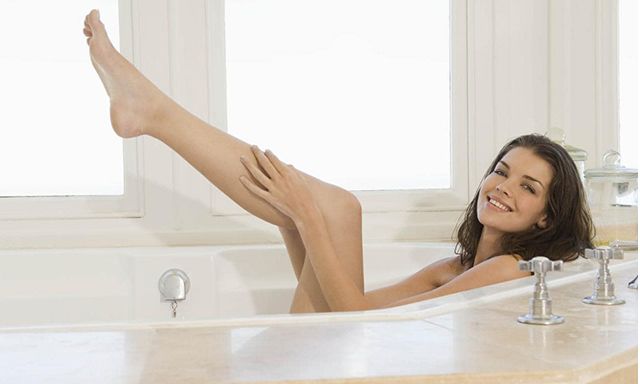 Credit: The Telegraph
As permanent hair removal treatments like IPLs and lasers get more common in Singapore, we are seeing many aesthetic clinics and salons offering such services.
But what is the difference between doctor's laser hair removals, and those that the beauty salons carry out? Which one should we head to and what are the factors to consider?
Credit: Blog My Skin
1. Safety
Because lasers are seen as less invasive as compared to injectables like botox and fillers, many customers aren't exactly concerned about who carries out the treatment as long as they get the job done. However, lasers, if not controlled properly or if the wrong type of laser is administered, could lead to skin burns and scarring. A doctor, however, will be able to carry out a medical assessment and decide which type of lasers is suitable for you, and how often you should carry out your treatments.
2. Effectiveness
Another point to note, doctor's laser hair removals works better than the laser hair removals that are offered by beauty salons, simply because doctors can administer lasers of higher intensity which has more effective results, thereby reducing the number of sessions you need for permanent hair removal. Lasers that are used by beauty salons are less effective since it is of a lower intensity and you will definitely require more sessions to be hair-free.
3. Cost
With that in mind, although heading to the beauty salons is cheaper per session of treatment, it will require many more treatment sessions to achieve the same results as that of a doctor's. Therefore, by heading to the doctor for your laser hair removal, you may end up spending less in the long run, saving both time and money at the same time.
Astique Clinic
Astique Clinic offers a range of aesthetic treatments and you can feel safe in the hands of their team of medical experts. If you are considering laser hair removal, book an appointment withAstique Clinic and let the doctors decide on what is best suited for you.
Astique. The Aesthetic Clinic
350 Orchard Road
#08-00 Shaw House
Singapore 238868
Opening Hours
Mon to Fri: 11 am to 8 pm
Sat: 11 am to 4 pm
Sun and PH: Closed
Tel: 6732 3801 Hp: 9857 7892 Fax: 6235 0966
For bookings & general enquiries: enquiry at astiqueclinic.com.sg
Our Panel of Doctor's Services
DR Celine Leong, Astique Clinic
IPL, Call to Enquire
IPL Hair Removal can permanently reduce or eliminate unwanted hair growth on the underarms, face, legs, arms and back.
Laser Hair Removal, Call to Enquire
Laser Hair Removal can permanently reduce or eliminate unwanted hair growth on the underarms, face, legs, arms and back.
350 Orchard Road, #08-00 Shaw House, Singapore 238868