Annyeonghaseyo, Aegyo Sal! For the Love of Korean Eyebags
Prive Clinic | 28 Jul 2014
Panda Eyes, Old Hag, Eye Hammock are just some nicknames we associate with eyebags. They're more pronounced in people with kidney problems, in the elderly or simply in people who don't get enough sleep. While we're busy trying to pack them away, the Koreans are busy getting younger with them!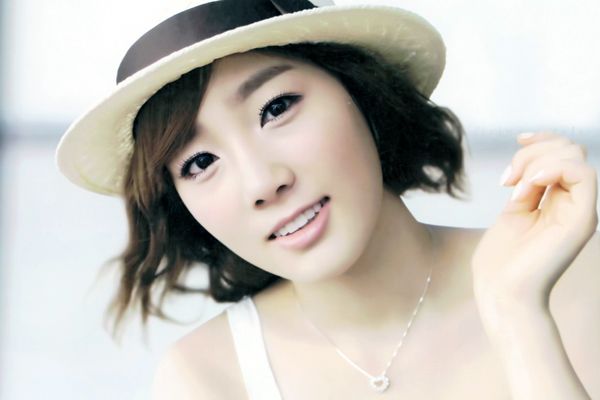 "Filming is long, you get very tired, and your skin breaks out and you get lumps and bumps. It's easier if you're allowed to have bags under your eyes." - Shirley Henderson
Contrary to general beliefs and perceptions, Koreans find eyebags an illusion of youth, cute even. Called aegyo sal (eyebags or eye pouches), they can be seen on high profile artistes to the women on the streets of Korea. A new aesthetic procedure known as Korean Love Band Eyes or Youthlites is designed to mimic the natural youthful fullness found in the skin just below the lower lashes.
Creating the optical illusion of double eyelids, this procedure is suitable for those who want bigger looking eyes. Younger looking, cuter and more adorable are the results from this treatment, befitting its namesake aegyo which means sweet, childlike charm. With a dash of dermal fillers under the lower lashes, you can look almost ten years younger!
It seems eyebags, those little pockets of fat deposits under the eye, are all the rage these days. Notice how the eyes get slightly puffy each time you smile? The slight puffiness gives your eyes a sweet smiling look. Imagine being able to create that illusion without actually smiling but with just that slight puffiness under the eye.
Aegyo derives from the Chinese characters "love (ae)" and "beautiful (gyo)." Therefore it comes as no surprise that aegyo is considered a feminine trait.
According to Urban Dictionary, this trait is generally attributed to women who are able to charm men and elders through a careful balance of sweetness, cuteness, poutiness, modesty, thoughtfulness, and even submissiveness.
A woman with aegyo knows to blush at dirty jokes rather than guffaw along with her mouth agape and she knows to let out a modest, appealing squeal as she grabs tightly to her date's hand during a horror flick.
Aegyo is considered such an essential female trait to warrant a cosmetic surgery procedure called "aegyo surgery" in which aegyo sal [skin] is created on the bottom eyelid to create a sweeter and more innocent appearance.
Eyebags happen to even the best of us and more often than not, major lack of sleep is the cause. It's like droopy skin and they make one look tired. It's no surprise that most people would want to rid of them or in the very least, lessen them.
Don't mistaken crinkly or dark purplish eyebags to be aegyo sal. The aegyo sal is nudish and pinkish or of the same tone as your skin.
Prive Clinic is proud to be the one of the first in Singapore to provide minimally invasive Aegyo Sal procedure using dermal fillers.
In just few minutes and combining this together with fillers for the chin and Botox on the jaw line, you will get a V-line or Egg Line face (pointed chin and a sharp jawline), just like the beautiful Korean actresses and models.
If you already have eye bags and it doesn't look half as cute as the Koreans', dab on some concealor. Or call it a night and get a good sleep!
Annyeonghaseyo, aegyo sal!
Privé Clinic establishes its reputation as one of Singapore's most trusted medical aesthetics brand. Privé suits someone of style and substance, wanting to look their absolute best from head to toe. Understanding that being well-groomed and exhibiting quiet confidence is paramount to success, Privé represents their passport to perfection.
Loving comfort in private surroundings, personalised services and quick pick-me-up treatments, Privé's non and minimally invasive procedures make their day in the office and nights out in town. Our experienced team, led by Dr. Karen Soh, have undoubted belief in research, innovation and safety as being key in unlocking your true beauty inside out.
At Privé, your needs are their first and only priority.

Privé Clinic
Blk 390 Orchard Road #03-03
Palais Renaissance
Singapore 238871
Opening Hours
Mon to Fri: 10am to 8pm
Sat: 10am to 6pm
Sun and PH: Closed
Tel: 6737 6639 Hp: 9848 2888 Fax: 6737 8984
For bookings & general enquiries:
This e-mail address is being protected from spambots. You need JavaScript enabled to view it
Website: Privé Clinic