Indepth of Aesthetics and Plastic Surgery in Seoul, Korea by Key Opinion Leader, Professor Beom Joon Kim [Video]
Bianca Zen | 3 Jul 2013
Korean customers and those from all over the world have become more conscientious and discerning in their choices of beauty products and procedures. As such, they have become more demanding. A respected industry and key opinion leader, Professor Beom Joon Kim shared the above sentiments as he lends his expert opinions on Korea's reputation as a medical tourism hub and more.
Professor Beom Joon Kim. Perhaps the best dermatologist in South Korea.
An Associate Professor with the Department of Dermatology at Korea's Chung-Ang University Hospital, Clinical Expert and Consulting Physician for Ministry of Food and Drug Safety (former Korea's Food and Drug Administration) are just a couple of many hats Professor Kim wear including being the Founder, Director (and Researcher-in-charge) of P&K Skin Research Center.

Founded in 2010, P&K Skin Research Center was established to provide scientific, systematic technical support and information in accordance to customers' demands about clinical test for developing new ingredients as well as functional cosmetics and quasi-drugs. It's equipped with facilities that meet the MFDS, EU and US guidelines.


The spike in Korea's aesthetic procedures trend took place not too long ago until the Ministry of Health and Welfare gave the official green light and opened the doors to foreign patients in 2009.

The continual advancement of medical technology and surgeon skills are part of the convincing factors for people to willingly go under the knife. To boost the Korean medical tourism industry even further, medical tourists are enticed with amenities such as a hybrid hotel-hospital stay that encapsulates personal comfort, privacy and professional medical care under one roof.
The benefits are even extended to personal touches like 24-hour assistance available in the patient's linguistic preference and these factors look set to propel the industry for a continuous growth.
A Good Doctor, in Professor Kim's Opinion, is…
As an experienced professional in the field, Professor Kim shed light on his definition of a good doctor. It is important to note that opinions may be subjective depending on a patient's own judgement and needs, ranging from bedside manners, personality to communication skills.

He also stated that there are those who value smarts, technical skills or the doctor's expertise and experience with a certain condition which shows that a patient's condition is also key in defining a good doctor, which can take precedence over a doctor's bedside manner for example.

Then there are others who would take into consideration credentials like the medical school a doctor graduated from or where he did his residency training. Through his experience, he also shared that he has met patients who cared little for the mentioned factors but instead were more concerned about how the office is run or how quick a phone call is answered and even the attitude of the receptionist (friendly or otherwise).

Factors and traits that Professor Kim believes a doctor should ideally possess include:

• Kindness
• Compassion
• Intelligence
• Humility
• Excellent communication skills
• Availability
• Friendliness
• A sense of humor
Though he agrees that there are several others that could be added, the above, however, make a good start.


Biggest myth about a good doctor is? No one doctor knows it all.
Touching on the trait of Humility, he emphasised that the biggest myth about a good doctor is that they know everything. Based on his vast experience and having seen even knowledgeable doctors making serious errors, it's therefore more important for a doctor to know what he or she doesn't know and to know when to ask for help.

He stressed that it's important to recognize one's limitations and seek advice from fellow professionals in the world of medicine, as there is no one doctor who knows it all.


Ecosystem of Medical Tourism in South Korea and why Korean Aesthetics, Plastic Surgery and Dermatologic Procedures are the Best in the World.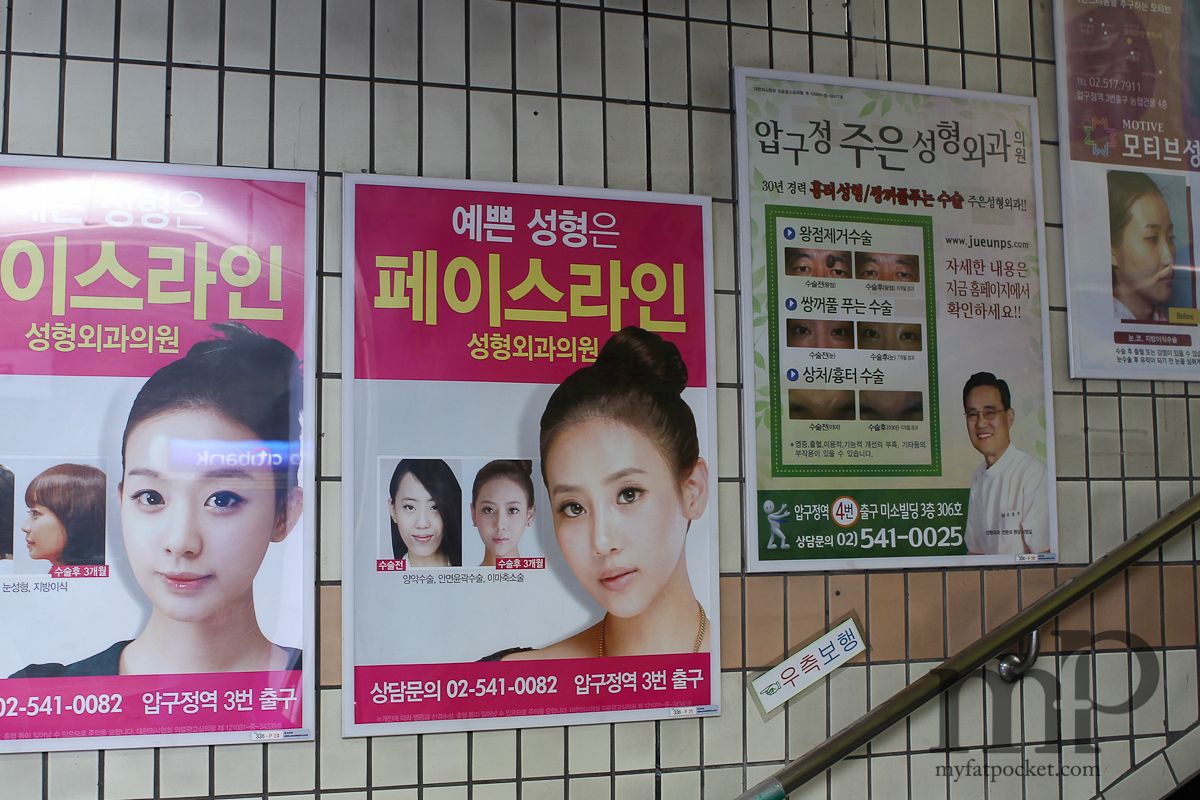 On the subject of medical tourism, Professor Kim mentioned that the support of The Ministry of Health and Welfare with its many project launches and financial support has helped to keep the cost of medicine low without compromising on its high quality in comparison to other countries.
The ecosystem of the medical tourism is already established and strategically set up. In order to survive the steep competition, Koreans manufacture their own Botolinum Toxin and dermal fillers. As it is, Bioscience is a government policy and focus area for the economy.

This fact by itself is an attractive incentive for foreign patients to head to Korea, which in turn supports and spurs the growth of the industry.
The medicine industry supplies is in direct correlation to South Korea's demands. This is done and successfully achieved without affecting the quality.
The doctors in South Korea listen to the customers' feedback. "Feedbacks help the industry improves," said Professor Kim. And that explains the high level of standard in Korean dermatologists.
Professor Kim believes that the Korean aesthetics, including plastic surgery and dermatologic procedures, are the best in the world which explains the surge in the number foreign patients and their accompanying family members who themselves would opt for an aesthetic procedure as a time filler during their stay.

He strongly believes that the medical tourism industry will see an increased continuous growth.

The success of this new growth engine for Korea's economic development is the result of continual medical technological development and the constant upgrading of medical professionals' expertise and skills.

To Professor Kim, for plastic surgeons to make it in Korea, the three key things necessary:

• Efficacy
• Safety
• Cost effectiveness
Professor Kim's advice to those interested to have aesthetics procedures done is to find a qualified aesthetics doctor, "Other areas such as General Practitioners are moving to the aesthetics industry because Botulinum toxin and dermal fillers are fairly easy to learn."


120 Doctors Major in Dermatology and Plastic Surgery Each Year
Experience is also a major factor; as most South Koreans are interested in beauty thus enabling dermatologists and plastic surgeons to gain more hands-on experience as compared to those in other countries.

Though he is unable to give a yearly estimate of the number of students majoring in related aesthetics field, Professor Kim, however, said that there are 120 doctors who majored in dermatology and plastic surgery each year.

The students have a combination of studies - from marquette studies to feedbacks of customers and general protocol of customization for the patients. Because no two physical or facial features are the same, students are taught to understand the difference in anatomical structure in a person and are strongly discouraged to follow the standard protocol (from the textbook).

There are even courses on live demonstrations on different ethnicity in the university.
Skincare – Made by Asians, for Asians
Professor Kim advised that Asians should be careful when choosing beauty products because our skin is thinner than the Caucasians. As such, we have a higher prevalence of irritation on our skin.

To him, doctors are fulfillers. "Beautiful women can be created by medical science. Diamonds are given to women so women have to look beautiful to prepare themselves for one (and more)."
"Let's just call it…. Fashion For The Face."
MyFatPocket Crew, PACIFICPHARMA team and Prof Kim.
We would like to thank Professor Beom Joon Kim and all at PACIFICPHARMA for the warm hospitality during our visit to Seoul, Korea in June 2013.

A passion for customer satisfaction is what makes PACIFICPHARMA Corporation (PACIFICPHARMA) the leading company in the pharmaceutical industry. Its continual commitment to the development of high quality medical products and understanding of consumer needs and demands are part of PACIFICPHARMA's success factors.

In line with its core vision - 'contributing to the health and beauty' and largely as a result of its commitment, PACIFICPHARMA's market share has seen rapid growth in the medical beauty industry.
It continues to be the leader in the Botulinum toxin market share and another of its much lauded products, AESTURA (ATOBARRIER, THERACNE, REGEDERM RX), continues to make a huge impression in the Cosmoceutical market.
Its dedication and product innovation has contributed to the strength of the medical beauty business strategy as a whole.


For those of you who are interested to meet up with Professor Kim in Singapore, drop by Aesthetics Asia on 12th to 14th September 2013 and say hello to one of the most respected dermatologists in Korea.
---
Related Articles and Videos on our trip to Seoul, Korea:
1. Indepth of Aesthetics and Plastic Surgery in Seoul, Korea by Key Opinion Leader, Professor Beom Joon Kim [Video]
2. Korean Author, Jeong Suhyeon, Talks about her Book, Face Shopper, and how Women can now Shop for a New Face, at iLomys Showroom [Video]
3. Aegyo Sal, Plastic Surgery & Aesthetics Enhancement Prevalent on the Streets of Apgujeong, Seoul [Video]
4. Interview with Mikyung Song, Platelet Rich Plasma procedure (by Dr Moon) Patient at Mifamoon Dermatology Clinic [Video]
5. UPDATE: 1 Month Later. [Editor's Review. Viewers Discretion Advised] Innofill Procedure Live Demo at Mifamoon Dermatology Clinic in Seoul, Korea [Video]
6. How South Koreans take their Beauty Products Seriously [Video]
7. Fashion Spotting in Garosugil, Seoul, Korea
8. Not only a Beauty Mecca, the Winds of are Blowing the Worlds' Interest to the Streets of Seoul, Korea for Fashion [Video]
---