An Anime Girl In The Real World
Aesthetics Hub | 14 Mar 2013
19-year-old Ukrainian hairdresser Anastasiya Shpagina spends hours each day transforming herself into the real life anime character you see pictured here. 
At first glance, it does really seem like you are looking at a really realistic looking anime drawing and not photographs of an actual living, breathing human being.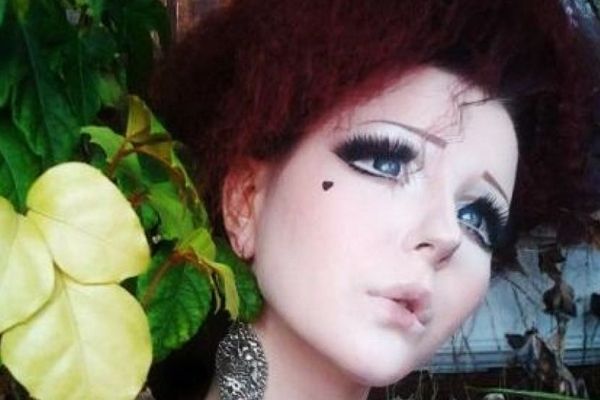 Shpagina loved playing with make-up from an early age and then when she discovered anime her two obsessions combined and she became the real-life anime girl, even taking on the name Fukkacumi in order to sound more Japanese.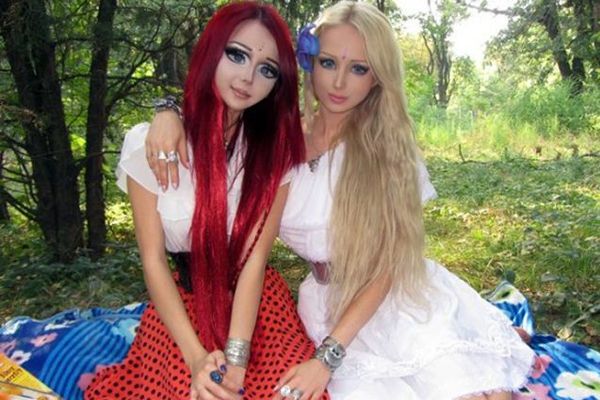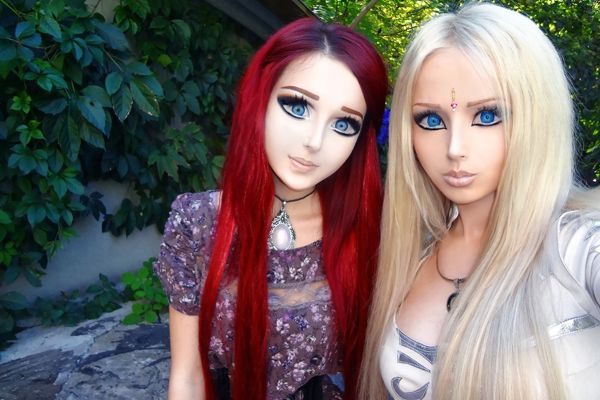 She claims that Valeria Lukyanova (hailed as the real life Barbie) is one of her inspirations and the two are pictured together in many of her photographs.
According to interviews she has given, it takes her approximately 2 hours to complete her make up each morning, which means she is up at 5am in order to be in work for 9. One wonders if it takes longer when she's got a hangover – or if her eyes come out looking bleary or wonky on such occasions!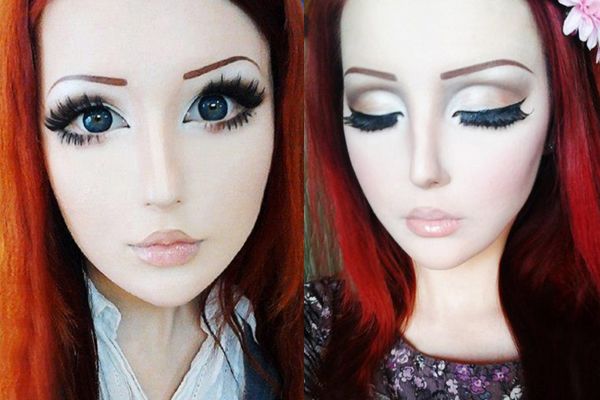 Apparently Shpagina one day hopes to get eye-surgery in order to make them appear bigger without using make-up to offer that illusion, she'd also like surgery to make her waist smaller too, but at just 39 kilos and 1.58 meters tall, one does wonder where exactly her vital organs would go if she did try and get her waist made even smaller!!

Source: Buzzpatrol