Another Korean Celebrity Defends Plastic Surgery
Aesthetics Hub | 16 Jul 2014
As plastic surgery becomes more generally accepted, more Korean celebrities are deciding to be honest about the work they had done.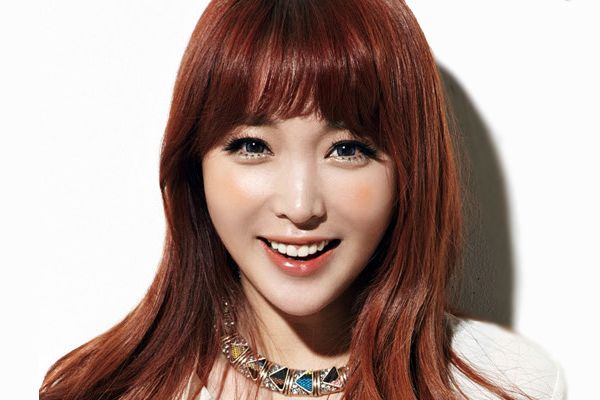 One of those celebrities is Hong Jin Young. Hong is a singer and also acted in the 2006 historical drama Yeon Gae Somun. She is currently on "We Got Married," paired up in a virtual marriage with actor Namgoong Min.
When the singer recently appeared on the June 16 KBS show "Crisis Escape," the discussion topic was plastic surgery. Panelists were discussing a man who broke off his engagement when he saw a picture of his fiancée before plastic surgery. Was he right to break off the engagement? Was she wrong to hide it? Who was to blame in such a situation?
Hong Jin Young was upset by the idea that some of the panelists might think the woman had done something wrong.
"Can't a woman get married if she had plastic surgery," she asked.
Then the singer was asked if she had ever had plastic surgery and she confessed to having it more than once. It was not the first time she confessed but the panelists had not heard her previous declaration. "I got plastic surgery in two places but since I got my nose done twice," she said. "I went through a total of three operations." She is also not the first celebrity to admit to altering her looks. A few celebrities confess each year. Her virtual husband confessed to getting shots of Botox to smooth out his wrinkles. On "Radio Star," Nam Goong Min, who currently stars in "Wild Chives and Soybean Soup" and "We Got Married," said, "It wasn't plastic surgery but it did change my looks a bit."
Lee Si Young, who played Seo Yi Re in the drama "Golden Cross" and Bae Kkob in the film "The Divine Move," was one of the first actresses to admit having work done. It has been almost a decade since her surgery. "After the surgery at age 23, I never had more work done," she said on MBC's Golden Fishery Radio Show."
Lee Da Hae, who stars in "Hotel King," had fans wondering for years, but finally admitted last year that she did some "remodeling" to her face.
Kim Yoon Hye, who appeared in "Flower Boys Next Door," said she got surgery when people said she was no longer as pretty as she used to be. After making some changes to her face, she said she felt more confident.
What do you think about Hong Jin Young's admission?
Source: KDrama Stars