Botox in the Age of the Weight Loss 'Gym Face'
Aesthetics Hub | 20 Jun 2017
Reach a certain age and there comes a tipping point with weight loss that begins to make you wonder if it's all worthwhile.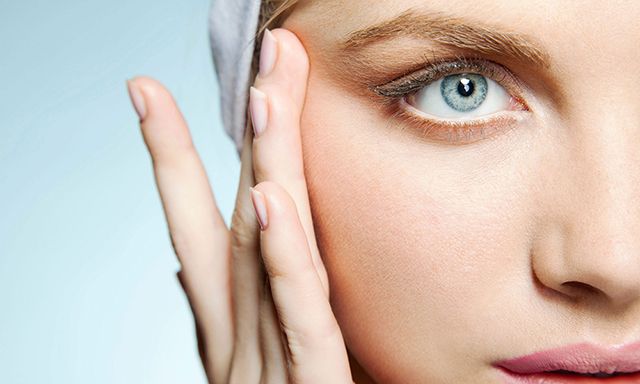 Credit: Harper's Bazaar
Begin to work out more from your late 30s and you'll see the fat melt away from your middle-age spread, but also from the place that you least want to lose any plumpness: your face.
As your body looks more youthful, you pay the price of drawn features, sunken cheeks and hollow eyes. It's a phenomenon familiar to women, some of whom will switch the ratio of their fitness regimen to avoid it.
Throwing yourself into triathlons, cycling and ultra-endurance challenges can backfire when you look in the mirror, and the realisation of that has led to a sharp rise in people seeking treatment for what experts are calling "gym face".
Credit: Pinterest
Cosmetic surgeons say there is no sign of a lull in the rapidly soaring popularity of so-called non-surgical procedures among the 40-plus brigade. The most popular are dermal fillers designed to fill any deep crevices in the skin and increase lost volume, used alongside Botox to iron out the wrinkles that accompany facial fat loss.
Many who choose to go under the needle share a new-found love of extreme fitness. Endurance activities are the main culprit, partly because they cause dramatic weight loss but also inflict the prolonged wear and tear that exacerbates a drop in skin's youthful plumpness.
"It's something that has become common in people who cycle, row or run a lot," says Tracy Mountford, director of the Cosmetic Skin Clinics in Eng­land. "I see men and women exercisers mainly for facial-volume loss, particularly in the cheek area, which makes them look prematurely aged. When you try to keep body fat low there's an unfortunate trade-off ... it's that the face will invariably suffer."
The phenomenon has led growing numbers of women to abandon the excessive back-to-back workouts that led to the sinewy and gaunt look Madonna flaunted a decade ago, opting instead for a more face-friendly fitness regimen.
Credit: NYP Page Six
Sylvia Denton, 44, stopped running because it left her with gym face. "I took it up three years ago and lost a lot of weight, which was the aim, but I became wiry and scrawny," she says. "A girlfriend told me straight that it had aged me and although I loved running I swapped it for Pilates, weights and an HIT (high-intensity training) session."
She says that she is typical of many who realise that "being outdoors for hours, pounding or pedalling is just not going to leave you looking fresh-faced".
Women may have the double whammy of the hormonal desert of menopause (which causes facial muscles to slacken), but men have their own skin issues.
"The shape of a man's face can really change when the fat pads positioned above and below the cheekbones diminish with age and excessive exercise," says Patrick Bowler, medical director of the Courthouse Clinics.
"The face can become ­squarer, creating the dreaded jowls that are very ageing."
Celebrities are not immune. Advancing years combined with yoyo workout and diet plans to lose weight for roles take their toll. When Matthew McConaughey, 45, lost weight for Dallas Buyers Club, it showed nowhere more starkly than on his face. Jake Gyllenhaal, 33, looked decades older when his cheekbones protruded after he lost 11kg last year to play a reporter in Nightcrawler. Regaining weight can sometimes restore a little cheek-plumpness but, as Bowler says, "you can't choose where you gain weight and the face is often the last place to show it".
In Hollywood, nearly every star over 40 now has a personal dermatologist.
Manhattan-based David Colbert says 25 per cent of his celebrity-loaded client list is male. "What men don't want is to lose their masculine features," Mountford says. "With something like a filler you can restore volume to the mid-face so that it softens the harshness of their face and makes them look less tired and worn."
It's exactly the effect that Phil Walker, 40, hoped for. Describing himself as the last person you would expect to volunteer for cosmetic enhancement, the father of two was incredibly unfit and a smoker until a few years ago when, in his 30s, he took up jujitsu and started lifting weights.
"It was fine to start with, but I got seriously into the jujitsu and it's a very vigorous martial art that burns shedloads of calories. I looked muscular and well-built, but ancient as all the exercise left me drawn."
As is often the case, it was his other half who suggested he opt for the needle. He opted for a six-month course of Sculptra, a "facial injectable" that works by stimulating the growth of the skin's natural collagen.
"I had it in my jaws, across my temple and in my cheeks," he says. "It wasn't immediately noticeable, but I had the final lot in October and everyone is commenting on how healthy I look. I feel better about myself in the knowledge that I can keep training but not look 90 as a result."
Walker told some of his close friends about the injections and was surprised when they admitted that they'd had Botox.
In general, though, men are more coy in admitting to a little aesthetic help. "They like to keep quiet about it," Bowler says. "Subtlety is key."
By Peta Bee