Cosmetic Surgery Clinic at Incheon Airport. What Could Go Wrong?
Aesthetics Hub | 25 Oct 2017
No one likes spending time in an airport. Airports themselves know this and have long spent time coming up with ways to make your time in the airport more interesting, while also helping you part with some of your money.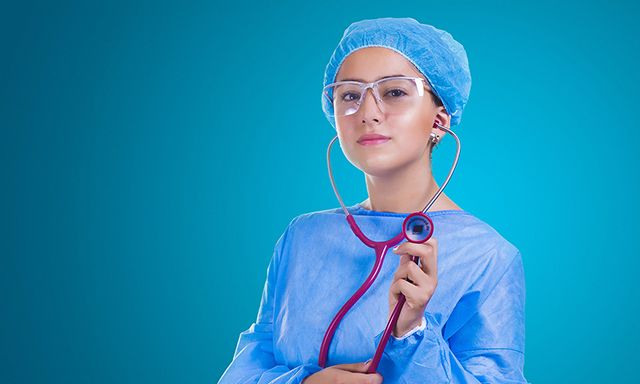 While shopping, eating, and drinking, are perhaps the most well-known ways that you can spend time at an airport, how would you feel about maybe getting some plastic surgery while waiting for your next plane?
Nothing serious, of course. Maybe just some simple skin treatment, or perhaps that double eyelid surgery you have always wanted.
Well, that is exactly what Incheon Airport have decided to offer in their latest scheme to improve people's airport experience.
The thought behind the idea is simple. Korea is well known for its many plastic surgery clinics, and medical tourism in the country is growing at an incredible rate. In fact, the number of overseas medical tourists grew by an incredible 22.7% last year to 364,000. Of these medical tourists, around 48,000 received plastic surgery.
Incheon Airport Duty Free By Kanchi1979, via Wikimedia Commons
For Incheon Airport, then, the clinic was a brilliant idea.
They could take advantage of Korea's excellent reputation in plastic surgery and give passengers who were passing through the airport the chance to take advantage of this without having to actually leave the airport and go into Seoul.
However, the airport seems to have forgotten to take into consideration some simple medical truths when coming up for the plans for the airport. While the bidding for the chance to take over the 240 square meter clinic at the airport was said to have started on the Sept. 13, it has been reported that not a single person has applied for the license.
Legal disputes, late flights, and infections
The idea of the clinic has faced a lot of opposition from plastic surgeons who have pointed out some simple issues with the procedure.
Firstly, the Korean Society of Plastic Surgeons pointed out the issues with patients having to catch planes after having surgery. While most procedures will go without a hitch, any slight issue could lead to a delay and then, ultimately, the passenger missing a flight.
They pointed out that this could lead to legal disputes that any plastic surgeon would not want to face.
As well as this, they pointed out that there are issues with the cabin pressure changes found in flights. This could cause the newly made structures to loosen which could be a major problem and seriously lower the patient's satisfaction at the procedure.
The final issue that they brought to the table was that of the fact that patients who have been on long flights are often tired, and have been exposed to a lot of germs. If, because of this, the immune system is lowered it could lead to a higher chance of infection.
All these problems, that could lead to anything from the surgery not looking as good as expected, to more serious medical issues, are all likely to give the chance that the patient is not going to be as satisfied as they should be with the procedure.
By Duncan Elder