Exfoliate Dull Surface & Smoothen Blemishes with Jet Peel
Nu.Reflections Medical Aesthetics | 5 Feb 2015
The sound of Jet Peel might intimidate many at first. Its invasive-like name might have some thinking as though the procedure would quickly peel a layer off your skin in record speed or some sort of turbo charged jet engine filled with acid. Thankfully, Jet Peel is nothing like that. It is all natural, virtually painless and dramatically improves the appearance and texture of your skin.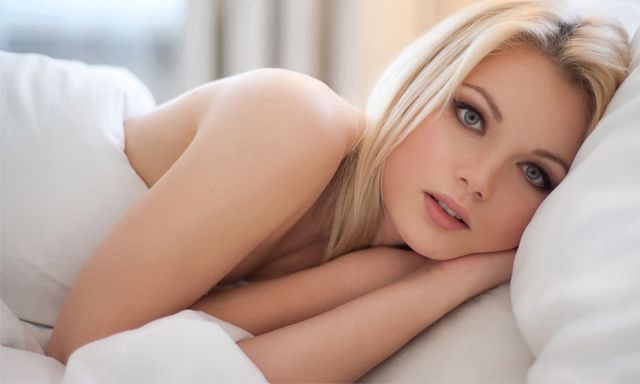 What is Jet Peel?
Unlike microdermabrasion, Jet Peel uses a liquid in place of the usual crystals to exfoliate dull surface cells and smoothen blemishes. Think of it as power-washing and exfoliating your face.
Pressurized pure oxygen is used to accelerate liquid saline at supersonic velocities onto the skin, creating an exfoliative effect. This is a simple and effective superficial peel that helps rejuvenate the facial skin almost instantly.
How does Jet Peel work?
The system uses a specially designed micro-jet hand piece to create a supersonic two-phase jet consisting of microdroplets of saline solution. Different vitamins and supplements that address the patient's problem are mixed into the solution. Without having the hand piece touching the skin, the liquid agent moving at speeds of up to 200 meters per second meet the patient's skin and exfoliates at point of contact.
This "pressure wash" gently peels off the superficial layers of the skin. This not only uncovers a healthier and youthful looking skin, it also helps in the penetration and absorption of vitamins and supplements into the skin to purify and restore that vibrant glow.
The unique procedure works simultaneously on five different levels at once:
• Deep Cleanses
• Exfoliates
• Hydrates
• Oxygenates
• Micro-circulates the treated area
What can Jet Peel treat?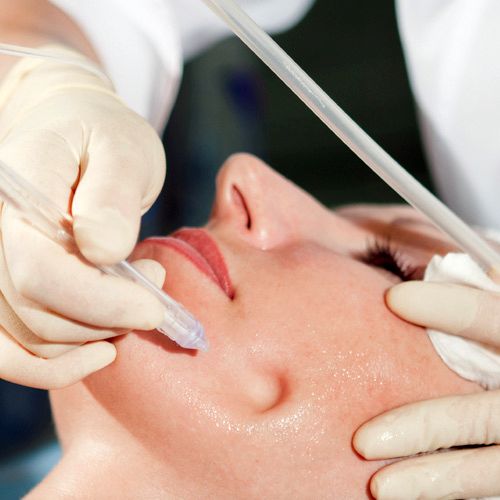 Jet Peel treatments are highly effective in skin texture improvement, fine lines, wrinkle reduction, scarring, acne, puffy eyes, blackheads, unwanted pigmentation and other comedone eruptions.
Where can Jet Peel treatments be used?
Jet Peel treatments are most commonly performed on the face, neck and décolleté. However, they can be administered to any area of the body that requires deep cleansing, smoothing and hydration.
Why should I choose this treatment?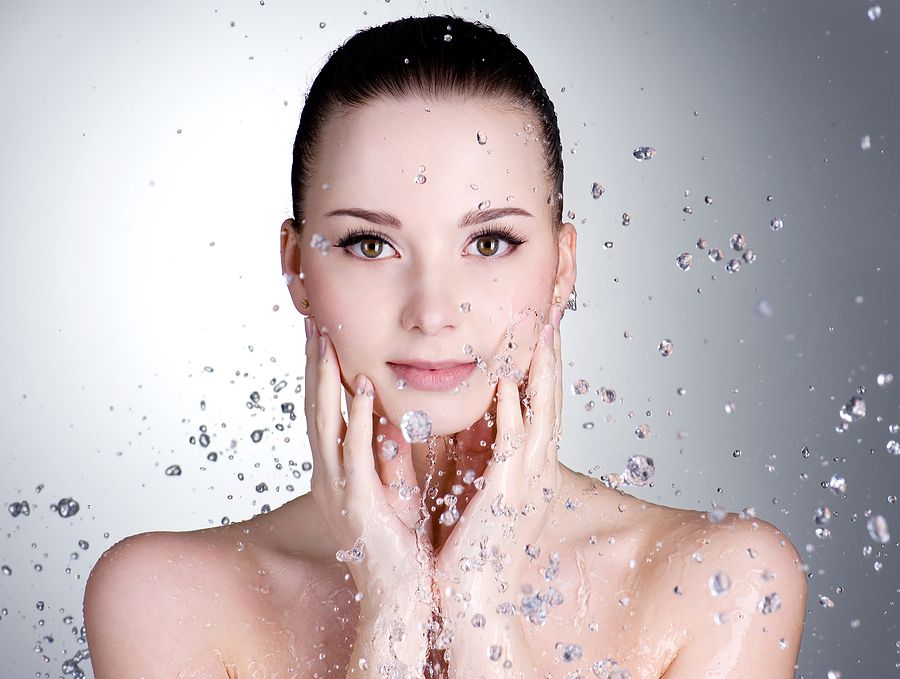 The advantages of Jet Peel treatment are numerous. It is the perfect skin technique for exfoliating your skin and improving the appearance of multitude skin conditions quickly and effortlessly without pain or discomfort.
There is no downtime and patients can resume normal activities immediately with minimal side effects associated with it. The Jet Peel procedure also massages your skin and promotes circulation, which is why your skin will look vibrant, smooth and younger.
Is Jet Peel a Safe Procedure?
The fundamental basis of all cell growth and repair requires both water and oxygen. Jet Peel technology can provide the skin ample quantities of these essential natural elements with 'pressure washing' the face. The treatment is painless; the jet feels cool and soothing as it gentle unclog pores and remove debris that naturally build-up in your skin.
Jet Peel treatments are therefore safe for both patient and administering staff.
When can I see results?

Immediately. Patient will leave the doctor's office with a youthful and revitalized glow.
Nu.Reflections Medical Aesthetics
123 Penang Road, Office tower #05-12 Regency House (next to old Cockpit Hotel)
Singapore 238465
Opening Hours
Mon to Fri: 10am to 8pm
Sat: 10am to 5pm
Tel: (65) 6235 5333
Fax: (65) 6235 0330
For bookings & general enquiries:
This e-mail address is being protected from spambots. You need JavaScript enabled to view it
Website:
www.nu-reflections.com
Our Panel of Doctor's Services

Dr Ivan Tan, Nu.Reflections Medical Aesthetics
Pigment Laser, from $250 onwards
This highly versatile treatment is used to treat a variety of pigmentary disorders such as freckles and sun spots, melasma and aged spots. This treatment can also help on enlarged pores and gives the skin an overall rejuvenated appearance.
Mosaic Resurfacing Laser, from $600 onwards
Mosaic Resurfacing Laser is one of the most effective treatments for skin resurfacing, to treat wrinkles and fine lines, photo damaged skin and acne scars.
Triniti Total Face Renewal, from $1,800 onwards
This treatment combines IPL, Radiofrequency and Diode Laser which work synergistically to provide an overhaul, improving the texture, colour and tone for the aging skin.
E-Plus Sublative Skin Renewal, from $1,000 onwards
The E-Plus Sublative Skin Renewal treatment utilises a fractional bipolar radiofrequency technology to treat mild to moderate wrinkles, acne scars, discolouration and tectural irregularities.
NR Total Rejuvenation, from $600 onwards
The NR Total Rejuvenation uses a synergistic combination of IPL and Laser energies to achieve and overall rejuvenation in the the skin quality, tone and texture.
123 Penang Road, Office tower #05-12 Regency House (next to old Cockpit Hotel), Singapore 238465