Eye Hair Transplant: Take A Look At Me Brow
Aesthetics Hub | 15 Mar 2013
A young man whose face was bitten in a brutal unprovoked attack has received the world's first eyebrow transplant.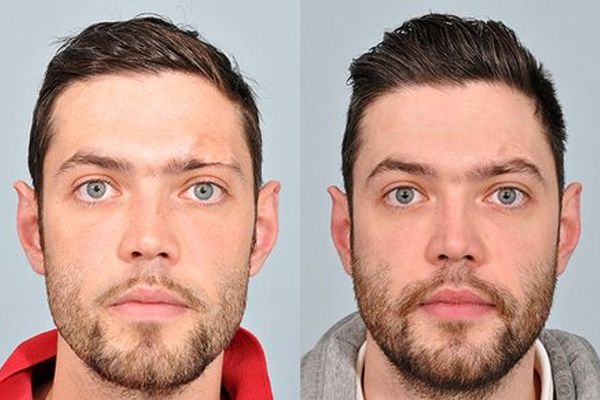 Karl Fitzgerald, 29, was assaulted by an unknown stranger after a night out during the Galway Races in July 2010. His eyebrow was savaged off by his sick attacker in the horror incident, leaving Karl, from Sandyford, Dublin, with hair unable to grow on the scar tissue. But he told how he's finally been able to move on from the vicious attack after having pioneering treatment to have hair from his scalp transplanted onto the scar.
The treatment by Maurice Collins of Hair Restoration Blackrock is thought to be the world's first transplant of hair from the back of a man's head to create a new eyebrow.
Speaking about his facial scar, Karl said: "It was horrific. You tend to exclude yourself from certain events.
"It wasn't that I was a shell of a man or that my confidence was down, it was more other people's reactions to it.
"You can't avoid every social occasion so I'd have to wear a plaster or a hat to try and hide it.
"When I'd go out I'd have to tell the story again and again and it was just awkward with people not knowing where to look.
"Some people would try and tell me it wasn't that noticeable but that was annoying too because I knew it was. I'd notice people looking at it when I was speaking to them. Any kind of facial scar is like a branding and people make assumptions."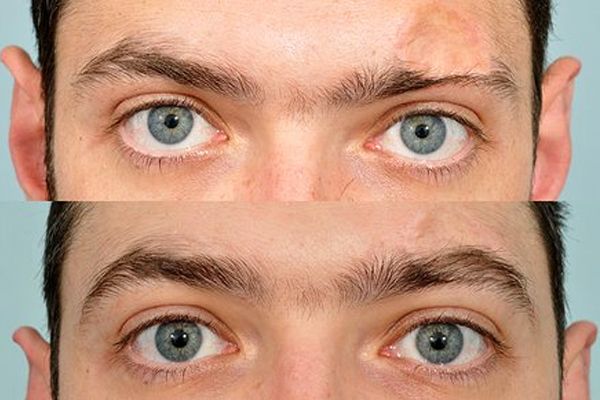 While Karl initially consulted a plastic surgeon about getting a hair transplant, he was put off after he was quoted a huge fee. The megabucks estimate was similar to what would be paid for a full hair transplant on a head. But after going to Dr Collins, he was able to get the hair installations at a fraction of the cost.
And he told how he has finally been able to return to normality thanks to the treatment.
He said: "It's taken a while from when I had my first installation two years ago.
"I just had my last installation so that hasn't fully grown yet.
"It's new technology using hair from the back of my head, behind my ear, and transplanting that.
"I'm an artist so I notice small details and I can see such a huge difference.
"I feel normal again. I'm delighted with the results," said Karl after his trip to Hair Restoration — found online at www.hrbr.ie
Source: Thesun