Guide to Beating Pigmentation
Aesthetics Hub | 24 Aug 2016
Blotches of pigmentation that suddenly appear on your skin can be ageing. Follow our tips on how to get rid of pigmentation.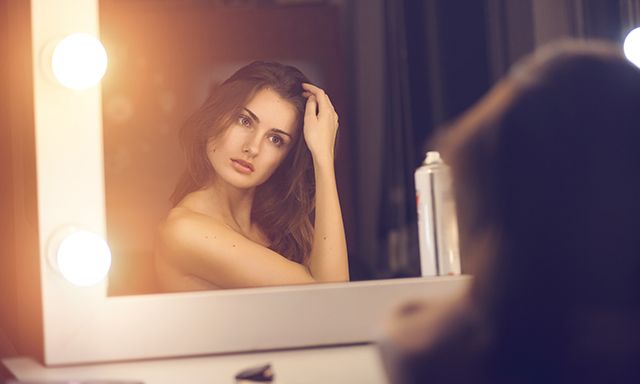 Credit: One Equal World 
When we asked readers about their greatest skin concerns, we knew wrinkles would come top of the list. But surprisingly high on the anti-ageing wish-list was a product to banish pigmentation patches. Plenty of creams promise to lighten dark patches, but are they worth the cash? And if not, what next? We enlisted the help of Dr Nick Lowe, consultant dermatologist at the Cranley Clinic in London, to find out.
WHAT IS PIGMENTATION?
A condition that causes the skin to appear lighter or darker than normal. If you have brown patches, you have what's known as hyper-pigmentation.

Credit: Platinum Dermatology
WHAT CAUSES IT?
Increased levels of melanin, the pigment in skin that produces colour. It could be the result of injury, inflammation (after a treatment, like laser), sun damage or hormonal changes (which cause melasma). Birthmarks and freckles are a different type of pigmentation, which is genetically determined. Sometimes the appearance of patches can be the result of a disease, so it's worth checking with your GP if you don't know the cause.
ARE YOU AT RISK?
'Pigmentation patches are most common in olive to darker skin, and if your mother had them, you're likely to have her skin type,' says Dr Lowe. 'I used to see it more at my California clinic, but it's becoming very common in England due to excess sun exposure.'
HOW CAN I PROTECT AGAINST IT?
Credit: Porcelain Face Spa
'The most important thing is to protect your skin from the sun,' says Dr Lowe. 'Wear a sunscreen with UVA and UVB protection every day, not just in summer.' This is especially important at times when your skin is susceptible to pigmentation, such as pregnancy.
TREATING PIGMENTATION
Can over-the-counter creams be effective? It's possible, says Dr Lowe.
'Non-prescription creams may use ingredients such as liquorice extract, antioxidants and niacinamide to produce a lightening effect. They're less powerful than prescription creams, but there's no reason why you can't try them, as long as you use sun protection too.'
But don't risk your health. 'It's good to get pigmentation changes assessed by a GP or a dermatologist. It might not be dangerous, but some sun spots can be pre-cancerous and need to be checked.'
If over-the-counter creams don't work, your doctor or dermatologist can prescribe stronger creams or advise on options such as microdermabrasion, chemical peels or laser treatment. However, don't be tempted by beauty salons. 'Beauty therapists are the wrong people to diagnose pigmentation skin problems,' says Dr Lowe. 'They might make the problem worse or they may unwittingly treat potentially dangerous marks, such as pre-cancerous moles or even melanoma. Pigmentation is a very complex clinical problem,' he adds.
'You may need a combination of treatments and some might not be suitable for you.'
COMMON TYPES OF PIGMENTATION
1. MELASMA
This is caused by hormonal changes during pregnancy (sometimes called the 'mask of pregnancy') or while on the contraceptive pill. 'It appears on the forehead, cheeks or upper lip,' says Dr Lowe. 'But sun exposure can cause hormonal pigmentation to surface some time after pregnancy or taking the pill. It's most common in women with olive or slightly darker skin, but can affect anyone.' Dark patches caused by pregnancy often fade naturally, and marks from the contraceptive pill may fade if you stop taking it, but in some cases treatment is needed to get rid of it completely.
2. SUN SPOTS
'These are wrongly called age or liver spots – they're caused by sun exposure,' says Dr Lowe. 'They look like large freckles, and appear on skin that's regularly exposed to the sun (face, neck and hands) some years after sun exposure has started. People with olive skin are more likely to get sun spots, but you can get it with any skin type if you expose yourself to enough sun.'
3. PRESCRIPTION CREAMS
'Most prescription creams combine hydroquinone with retinol,' says Dr Lowe. 'They help skin shed pigmented cells.' But don't expect instant gratification. 'They work over weeks or even months.'
Whatever you do, don't be tempted by products from the internet or under the counter from dodgy beauty salons. 'Some hydroquinone creams from other countries contain too high a concentrate,' says Dr Lowe. 'That in itself can cause pigmentation. You need a specialist opinion.'
4. MICRO DERMABRASION
Tiny crystals are zapped across the surface of the skin to take off the dead top layer. It should be pain-free (you'll feel a slight scraping) and it's fairly safe, but can cause pigmentation if used too vigorously. It's only really useful for superficial pigmentation, although it might be used together with other treatments, such as prescription creams or chemical peels.
5. CHEMICAL PEELS
Peels involve a chemical, such as glycolic acid, being applied to skin to cause the top layers to shed, and can be useful for mild discolouration. Mild peels are not painful, but while the chemical is on the skin (less than 10 mins) there's a bit of tingling. It's essential to use a sunblock afterwards to prevent more pigmentation.
6. LASER
Lasers should only be used by trained specialists who are registered with the Healthcare Commission. New technology has made them much safer when used properly, although there are still potential risks. Some lasers are not suitable for Asian and darker skin. There are several types, and the choice will depend on your complexion and pigmentation. 'One of the newest is Fraxel, and it's like spiking a lawn,' says Dr Lowe. 'It sends tunnels of laser energy into the skin, which make darker skin turn over more quickly.' Most people require 2-6 treatments, and although it's uncomfortable, an anaesthetic cream can be used. Laser doesn't require down time, but the skin may be red or weepy for a few days afterwards.
7. IPL
Intense pulsed light is often labelled as a laser treatment, but it's not the same. Laser uses one wavelength of light, whereas IPL uses multiple wavelengths. It's not as powerful or precise as a laser, but it still needs a professional to use it, says Dr Lowe. 'It upsets me that beauty salons tout IPL as safer than a laser, because it still needs to be used carefully.' It's especially good on lighter skin tones. Olive and darker skin tones usually need a test patch to check it doesn't over-lighten. It can be painful, but a dermatologist will usually use a cooling cream to help this.
Source:
Mirror UK