Here Are The Post-Baby Treatments That Help Celeb Moms Get Back in Shape
Aesthetics Hub | 10 May 2018
If it seems like every day you're hearing about another celebrity pregnancy, it's probably because you are.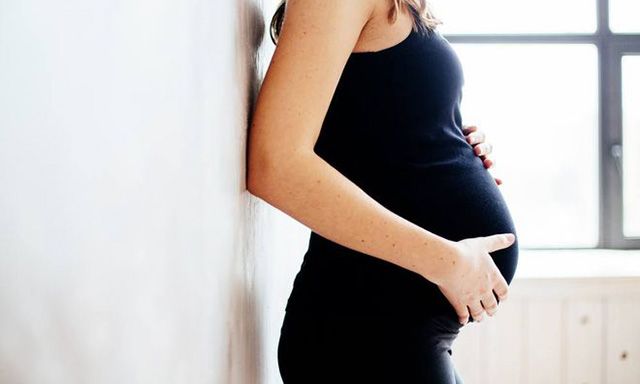 Photo Credits: Shutterstock
Following the news that Kim and Kanye West have a baby on the way, and Khloé Kardashian and Kylie Jenner giving birth, 2018 is bound to bring a year of nonstop baby announcements. Add Chrissy Teigen, Miranda Kerr and Eva Longoria to the mix and we have a whole year's worth of "how I got my pre-baby body back" revelations to look forward to. When all is said and done, the crop of new moms will have a slew of post-pregnancy changes to contend with, but luckily, they'll also have the latest cosmetic treatment options to target the most common post-pregnancy concerns.
We reached out to top aesthetic doctors to find out which of the latest cutting-edge post-pregnancy treatments are best to help patients restore their pre-baby bodies.
Microneedling with Platelet-Rich Plasma (PRP)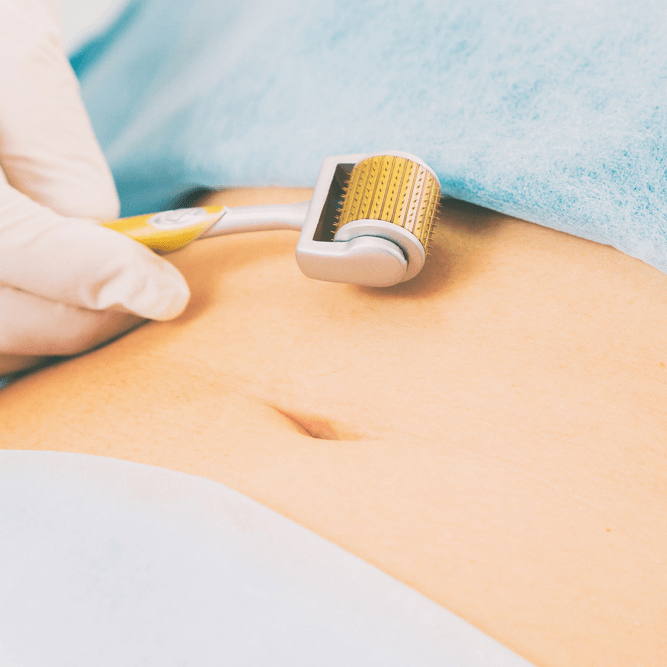 What It Is: "A topical numbing cream is applied to the treatment area. The patient's blood is drawn, spun and the PRP is separated and prepared for use. The numbing cream is removed. The area is then treated with passes of microneedling with PRP. The procedure takes about 30 minutes."
What It Does: "This treatment improves acne scarring, melasma, fine lines and wrinkles and is also a favourite procedure for new moms with post-pregnancy bodily stretch marks."
When Can You Do It: "Platelet-rich plasma is derived from the individuals blood, so this is very much a natural treatment. Because this treatment is organic and free of any chemicals, depending on the individual, PRP can be done throughout the pregnancy."
How Long You Can Expect Results to Last:"About one year, but it can depend on your skin type and skin condition, as well as other health factors. Maintenance treatments are suggested every six to 12 months for best results."
—Greenwich, CT, dermatologist Kim Nichols, MD
Nonsurgical Fat Reduction on the Abdomen

What It Is: "CoolSculpting and SculpSure are nonsurgical body contouring procedures and address stubborn and localized fat deposits that do not respond to diet and exercise. CoolSculpting uses freezing technology to freeze fat, while SculpSure uses heat to melt it away. Both promise up to a 25 percent reduction in fat cells in the target areas per treatment."
What It Does: "While effective at reducing a patient by several inches in problem areas (the abdomen, flanks, thighs, arms, etc.), it's important to note that these procedures do not address lax or excess skin like a tummy tuck does."
When Can You Do It: "We typically recommend that patients wait at least three to six months post-baby and post-breastfeeding before considering either of these procedures."
How Long You Can Expect Results to Last:"Both CoolSculpting and SculpSure require multiple treatments, but with both procedures there is no downtime. You can expect to see results between eight to 12 weeks. Once the fat is destroyed in that area, it is gone for good, as long as you maintain your weight."
—New York plastic surgeon Stephen T. Greenberg, MD
Abdominal Skin Tightening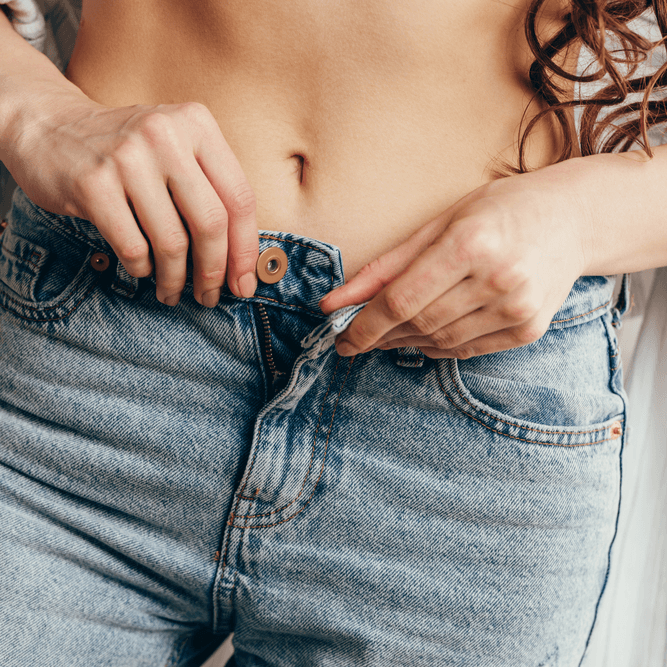 What It Is: "Exilis Elite, a nonsurgical skin-tightening treatment for loose, saggy and wrinkled skin."
What It Does: "Using infrared and monopolar radio frequency, Exilis safely heats the skin's deep layers to initiate more collagen production. Treatments usually last under an hour, and unlike traditional treatments, there is no downtime, bruising or pain."
When Can You Do It: "Six months after delivery and get as close to your pre-pregnancy weight as possible."
How Long You Can Expect Results to Last:"The patient will need a minimum of four to six treatments and optimal results can be expected within three to six months of your last treatment."
—Pittsburgh plastic surgeon Marc Liang, MD
A Tummy Tightening and Laser Resurfacing Regimen
What It Is: "When weight gain is not much of an issue and the skin is only modestly loose, I start my patient on a nonsurgical tummy tightening regimen. We treat our patients with a combination Infini by Lutronic and fractional CO2 laser treatments."
What It Does: "The Infini by Lutronic utilizes a 49 micro-needle matrix system to deliver radio-frequency energy under the skin, directly working on the collagen layer to shrink the skin on the stomach. We found that this combination yields a much better skin tightening result than either modality alone."
When Can You Do It: "This nonsurgical treatment regimen could be started as early as three months after giving birth to a baby."
How Long You Can Expect Results to Last:"The result may yield the best results after six months and can last for quite a few years. We usually recommend repeating the procedures at least once in the following months to enhance the outcome."
—Arcadia, CA, plastic surgeon Art Yu, MD
The Drainless Mommy Makeover
What It Is: "Typically after pregnancy, surgical procedures addressing the abdomen and breasts are most popular. Most commonly I perform a breast augmentation and/or breast lift combined with a tummy tuck and/or liposuction of the waist. One of the biggest advances is being able to offer a drain-free alternative with a new technology called TissuGlu. Also, during surgery I use Exparel, a pain medication injected at the time of surgery."
What It Does: "Using TissuGlu during a Mommy Makeover allows my patients to have an easier recovery without drains and a speedy return back to normal activities. Exparel is long-lasting nerve block that greatly reduces postoperative pain. So, the combination results in less pain, less downtime and faster healing."
When Can You Do It: "A new mother can undergo these treatments once her body is done changing. If the patient plans on having more children, I typically do not recommend any procedures for the abdomen until she is done having children."
How Long You Can Expect Results to Last:"The results are permanent, but of course as we age our body changes. Typically, I see my patients the day after surgery and the follow-ups schedule routinely after."
—Irvine, CA, plastic surgeon Andrew Smith, MD
By Tatiana Bido, Special Projects Editor
This article first appeared in New Beauty.