How to Treat Three Kinds of Scars
Stefanie Lee | 24 Sep 2015
Scars are usually considered a mere cosmetic problem, but they can also have a negative impact on a person's self confidence.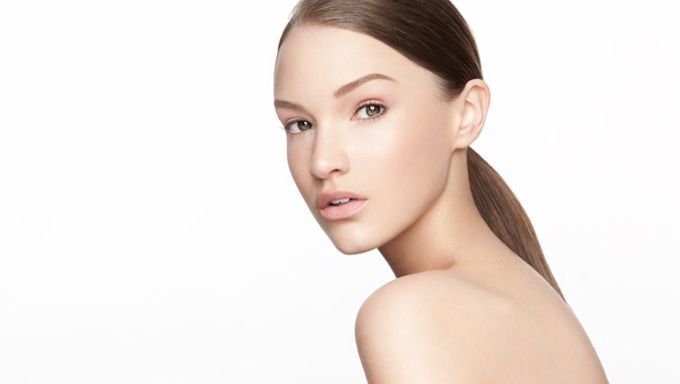 Ryza Hipolito, a 22-year-old model, revealed to "Pinoy MD" that she feels insecure about the scars on her legs.
Ryza conceals her scars using makeup but she knows this it isn't a long term solution.
According to "Pinoy MD" resident dermatologist Dr. Jean Marquez, scarring is a part of the skin's natural healing process. However, there are ways of reducing the visibility of scars.
Here are the three different types of scars and how to best treat them:
Pigmented scar
Insect bites or allergies, which only affect the epidermis or outer layer of the skin, can result in pigmented scars which are easier to treat.
The scars on Ryza's legs caused by mosquito bites are pigmented scars, according to Dr. Jean. For this kind of scar, she recommends applying whitening lotion on the affected area.
As much as possible, the scar should not be exposed to sunlight. If exposure to sun can't be avoided, apply sunblock at least an hour before going out.
Credit: W Cosmetic Surgery
Another tip from Dr. Jean: Avoid rubbing the scar, which can cause further skin inflammation.
For those who have the budget, you can try Mesowhite therapy. In this cosmetic procedure, a whitening solution is injected into the scar. The scar will begin to lighten one or two weeks after the treatment. Each session costs P4,000.
Depressed scar
When the wound reaches the dermis, or the inner layer of the skin, it usually leaves a depression in the skin. These are called depressed scars and are mostly caused by cuts from sharp objects, or pricking of pimples.
For depressed scars, Dr. Jean recommends the fractional laser treatment. This increases the amount of collagen in the affected area which allows the skin to grow normally. Each session of fractional laser treatment costs P3,000.
If you are on a budget, you may also apply aloe vera on the scar. Aloe vera is known for its skin-healing properties.
Dr. Jean also says we should avoid using harsh soaps.
Keloid scar
Scarring is a natural process, but there are instances when tissues grow excessively on wounds, causing what Dr. Jean calls a "keloidal scar."
Keloid scars are not usually painful, but they can be very visible. Dr. Jean also shared that some people get keloidal scars even from small and shallow wounds.
Steroid solutions are the best way to remove keloid scars, but if you are looking for a home remedy, Dr. Jean suggests putting a piece of styrofoam over the keloidal scar and wrapping it with a bandage. Doing this every day for a week will help the keloidal scar to flatten and soften.
Source: GMA News Online
Our Panel of Doctor's Services

Dr. Dylan Chau, Celevenus Aesthetic & Wellness Clinic
Scar Treatment, $1,200
To achieve facial volume replacement, Sculptra, through natural collagen stimulation with l-poly-lactic acid, and Fractionated or "pixilated" carbon dioxide CO2 lasers are the recommended procedures.
391B Orchard Road #16-03/04 Ngee Ann City Tower B, Singapore 238874

Dr. Terence Tan, Halley Medical Aesthetics
Acne Scars Programme
Get rid of the ugly acne scars and pigments left behind with a treatment focused on skin renewal and skin smoothening. This programme includes two fractional CO2 laser treatments and two glycolic acid peels.
277 Orchard Road, #03-15 Orchard Gateway, Singapore 238858