I Had Surgery to Look Like Martine McCutcheon but 30-minute Filler Treatment Ruined My Life
Aesthetics Hub | 10 May 2013
Looking at pictures of celebrities in magazines, Jo Sandford's eyes would always linger on actress Martine McCutcheon's high cheekbones.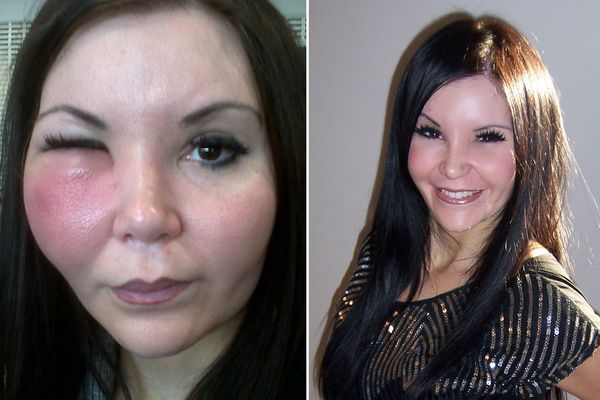 The housewife had always felt her cheeks weren't full enough and as she entered her 30s, and with the odd wrinkle starting to appear, cosmetic surgery seemed to hold the answer.
She decided to have dermafiller ­injections to look like the former ­EastEnders actress and it was a decision that she would live to regret.
Last year, Jo, 35, from London, developed a life-threatening infection when the filler shattered under the skin, leaving her hospitalised and disfigured.
"I wanted the same heart-shaped face as Martine. I thought it would give me confidence but in the end it nearly destroyed my life.
"Four years ago, I went to a London clinic first asking for permanent filler as I thought it would be cheaper than having regular, expensive top-ups, but they ­refused, ­saying they disliked permafillers and advised me against having them
"But stupidly I didn't listen. I knew that I would find a doctor who would be ­willing to do them and I did," she says.
Jo paid £500 to have three phials of a permanent filler she later found out was called Bio–Alcamid, which has since been ­withdrawn from the market, injected into her cheeks.
It took 30 minutes and was administered by a private surgeon.


"I didn't go to a dodgy clinic and I'd thoroughly researched the subject. And I loved the way I looked with my ­prominent cheekbones.
"Then, out of the blue last year, I developed a problem with one of my cheeks. It felt painful and was so swollen my eye had practically closed.
"I became hot and sweaty, my face was burning and I was feverish so my husband Malcolm took me to our local A&E.
"They said I had developed an infection in my right cheek and I was admitted into hospital and put on an IV drip.
"After three days I began to feel better and was discharged. But a week later, I started feeling ill again.
"I couldn't open my eye and my cheek was hot to touch. I could see the look of horror on Malcolm's face so he rushed me back to the hospital.
"I immediately had a scan, which showed not only had the filler ­become infected again it had also migrated and shattered in both cheeks.
Jo had emergency ­surgery and a surgeon removed some but not all of the fragments of filler through aspiration.
"It was terrifying and I thought I was going to die – they said the infection was travelling towards the brain.
"But the hospital would only remove the filler in one cheek as that was life-threatening.
"They referred me back to my original surgeon to correct the other cheek.
"When I was discharged I went back to the private clinic and they removed the rest of it. But it left me with huge dents in my cheeks and sagging skin.
"It also left me with a huge revision bill. So far I've spent around £4,000 ­having fat transferred to fill out the holes.
"It's a long, slow process. ­Corrective surgery will take two years."
She adds: "A filler that took less than 30 minutes to insert nearly cost me my life."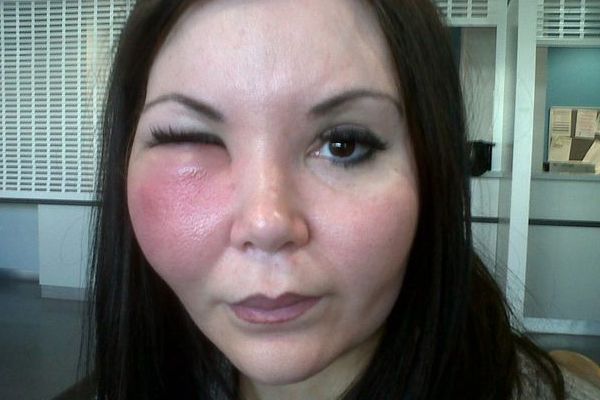 Seduced by the prospect of a relatively ­inexpensive solution to ageing, Jo is just one of 100,000 women a year who undergo injectables like Botox and fillers to plump up sagging faces and bodies, which up to now has been largely unregulated.
Many like Jo are influenced by celebs and TV shows like TOWIE.
It is important to find the right doctor for your procedure. Here is our list of recommended clinics and doctors.