Liposuction: Is 'Lunchtime Lipo' Simply Too Good to Be True?
Aesthetics Hub | 2 May 2018
Last year in Britain we spent an astonishing £31million on treatments that promised to sculpt, contour and remove excess fat – and that figure looks set to increase.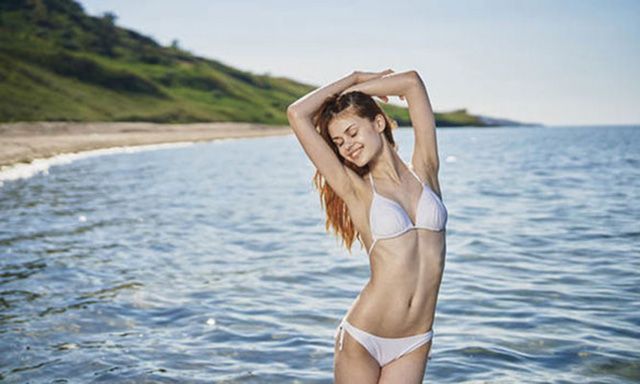 Body-shaping procedures are on the rise as the summer fast approaches
Often promoted as an alternative to traditional liposuction, which requires an anaesthetic and often a hospital stay, these non-invasive treatments have been dubbed "lunchtime lipo" – but do they work?
BODY CONTOURING: THE TRUTH
It's easy to be seduced by promises of fast fat loss. However although we'd love to say you can walk into a clinic and walk out two dress sizes smaller, all in your lunch hour, the reality is very different.
Most body-shaping treatments don't remove significant amounts of fat, only liposuction can achieve this.
The inch loss is not immediate and it can sometimes take months for the final results to show.
In most cases only one part of the body can be treated at a time so you may need back-to-back sessions for two or more areas.
The truth is fat-zapping treatments are not a magic bullet for losing weight or shaping up and will not prevent you putting on weight again after a procedure.
However the good news is that if you choose the right treatment, you should be able to get rid of small problem areas that are resistant to weight loss and exercise.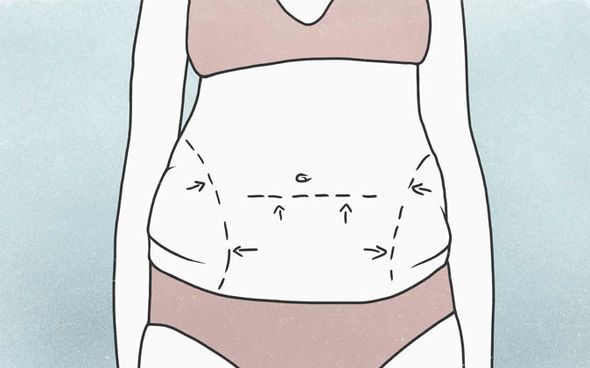 Credit: GETTY
Abdomen: Coolsculpting
Best for: ABDOMEN
Coolsculpting uses cryolipolysis – fat freezing – to sculpt and contour.
During the procedure, cooling panels are placed on the area being treated, freezing the fat cells so they crystallise.
After three days the cells die and are eliminated naturally by the body.
Pros: Usually only one treatment is necessary and results are permanent, as long as you don't put on weight.
Cons: When the device is removed there can be some tenderness, redness and bruising. It takes three months to see best results.
Cost: From £800
Preparatory drawings before surgery /Credit: GETTY
Best for: THIGHS
Body-jet is a minimally invasive procedure that is performed using local anaesthetic.
A pulsating water-spray is inserted under the skin to blast away fat cells, which are then removed via suction.
Pros: More accurate body shaping and less bruising and swelling than traditional liposuction. This procedure also tightens loose skin and results are permanent.
Cons: You'll need a week's recovery time and there may be some bruising.
Compression garments must be worn for two weeks after the procedure. Best results are seen after three months.
Cost: From £3,000
Cellulite can be reduce by radiofrequency and vacuum massage /Credit: GETTY
Best for: CELLULITE
Uses a combination of radiofrequency and vacuum massage to heat the deepest layers of the skin, triggering the production of collagen.
This increases skin thickness and improves tone while the vacuum massage boosts circulation and lymphatic drainage.
Pros: Can reduce cellulite, improve skin texture and shrink fat cells, making it a good treatment for body contouring and skin tightening.
Cons: Multiple sessions are needed – at least six weekly 20-minute treatments are recommended for best results.
Cost: From £1,000 for a course of six
Best for: ALL OVER
Performed under local anaesthetic, Bodytite involves having a small probe inserted under the skin so radiofrequency energy can melt away fat. Up to three areas can be treated at once and it is effective on the back, stomach, ankles, legs and bottom.
Pros: Bodytite not only removes stubborn fat but also tightens loose skin. Only one treatment is necessary.
Cons: You'll need stitches where the probe is inserted and up to a week's recovery time. You may need to wear compression garments for two weeks.
Best results are seen between three and six months later when everything has settled and new collagen has formed in the skin.
Cost: From £2,000
For advice on cosmetic surgery, consult your GP. For more of Lesley's tips see lesleyreynolds.com
By DR AAMER KHAN, LESLEY REYNOLDS
Our Panel of Doctor's Services
DR Celine Leong, Astique Clinic
CoolSculpting, $599
The only FDA approved targeted fat freezing treatment in Singapore!
350 Orchard Road, #08-00 Shaw House, Singapore 238868