Non-Surgical Rhinoplasty: Permanent & Low-cost
Aesthetics Hub | 20 Mar 2013
Rhinoplasty, cosmetic surgery of the nose, continues its popularity with 243,000 cases performed in 2012, the American Society of Plastic Surgeons (ASPS) announced today. Cosmetic Surgery Associates of Beverly Hills responds to the current state of rhinoplasty.


"The flipside of nose job popularity is that up to 25% of rhinoplasty patients are dissatisfied with the outcome, according to the American Academy of Facial Plastic and Reconstructive Surgery (AAFPRS), says Robert Kotler, M.D., F.A.C.S., president of Cosmetic Surgery Associates of Beverly Hills: Results? Many unhappy patients search for a better nose through additional nose surgeries, most commonly revision rhinoplasty."
But there is a way around the high costs and inconvenience of going under the knife again. Permanent, non-surgical rhinoplasty repairs disfigured noses in a series of office appointments while saving patients many thousands of dollars over the costs of surgery.
Pioneering the technique, Dr. Kotler, has corrected imperfect noses without surgery for 35 years, using a medical-grade silicone filler to permanently fill grooves, divots and depressions left in noses after previously failed nose jobs done elsewhere. Even nasal humps can be addressed.
Many plastic surgeons nationwide offer non-surgical rhinoplasty with facial fillers like Juvederm or Restylane. But those substances dissolve and must be repeated to maintain the look.
Also known as injection rhinoplasty, first-time nose job patients take advantage of the procedure too.


Non-Surgical Rhinoplasty: How it Works

After the nose skin is anesthetized by a numbing cream, micro-droplets of the filler are deposited just under the skin with a tiny, fine needle equal to the diameter of about five human hairs. During a six-week wait, nature takes over, surrounding and permanently walling off the micro-droplet with a small capsule. That's what plumps up marks and grooves in the nose.
During the next office appointment, patient and Dr. Kotler look the nose over to see if it appears normal and more balanced with the face or if more correction is needed. If so, more filler is injected, followed by another six-week wait.
While surgery to repair a botched nose job can be unpredictable in its final outcome, the non-surgical approach is essentially WYSIWYG (What you see is what you get.) The vast majority of non-surgical rhinoplasty cases are resolved in three or four, short ten-minute office appointments.
The procedure, however, can only be used on the outside of the nose and cannot make a big nose smaller. The leading advantage is cost: generally, a whopping 80 percent less than a surgical nose job.
Dr. Kotler has performed injection rhinoplasty for 35 years; overall, he has done over 4,000 nasal operations. (Look at more before and after non-surgical rhinoplasty pictures.)
Additionally, non-surgical rhinoplasty using under-the-skin micro-droplets has a 50-year track record of safety and effectiveness as dermatologists and a few other cosmetic plastic surgeons specializing in procedures of the head and neck have reported in medical journals.
"During the three and one-half decades I have performed permanent, non-surgical rhinoplasty, not one case has failed nor one patient suffered complications," says Dr. Kotler.
(Read some plastic surgery review letters and testimonials from injection rhinoplasty patients.)
"Medical-grade silicone is one of bio-science's winners. The same silicone – in solid form – is used to make artificial heart valves, artificial joints and catheters, tubes, IV lines which are inserted into patients worldwide daily. The same liquid filler is also used inside the human eyeball."
Patients like non-surgical rhinoplasty as a first nose job, or revision rhinoplasty, because:
Much less time is required compared to surgery
Once completed, it's done forever
Certainty of outcome
The low cost
Returning to normal activities with no bruising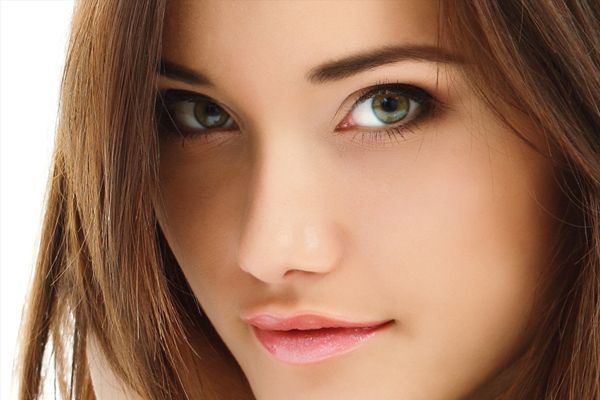 Non-surgical Rhinoplasty Demonstration

Dr. Kotler has popularized a demonstration preview of the non-surgical rhinoplasty option. The procedure uses the same numbing cream on the skin and the same fine, tiny needle.
First, a before photo is taken. During the"test drive" demo, the patient -- mirror in hand -- is an active participant, pointing out the sites and areas to be improved. Dr. Kotler makes all requested corrections using saline (sterilized salt water.)
Of course, the saline is absorbed back into the body in about two hours, but that's long enough to snap an after picture.
The befores and afters are then e-mailed to the patient so the photos can be reviewed and shown to others in the privacy of home.

Source: Prweb