Penis Drug Shown to Reduce Cellulite in Women
Stefanie Lee | 11 Feb 2015
An exciting new announcement for women who suffer from unsightly cellulite has just been released by the biopharmaceutical company Auxilium, who reports that a penis drug to improve curvature of the penis has also been found to reduce cellulite in women.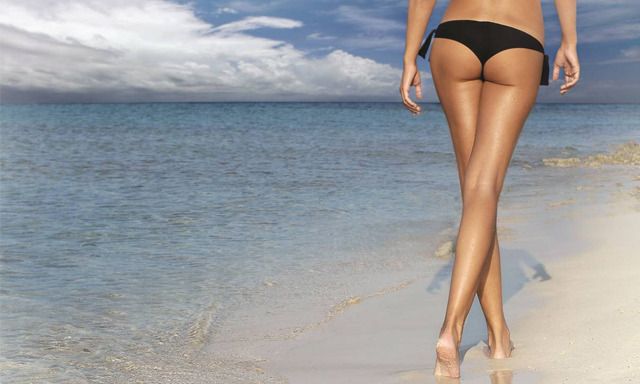 Credit: cellulite.zakkyzoom.com
The report originates from the results of a Phase 2a clinical trial that involved 150 women between the ages of 18 and 45 who each received up to three treatment sessions of drug or placebo. The study consisted of a randomised, double-blind protocol where test subjects were given either high-dose, mid dose, low dose injections of collagenase clostridium histolyticum (CCH) or a placebo injection to their individual cellulite affected regions - chiefly, the thighs and buttocks where significantly dimpling was present.
Cellulite is a common condition that affects millions of women in the U.S. and has been addressed in multiple episodes of The Dr. Oz Show where special cellulite fighting creams and anti-cellulite detox foods have been recommended.
Credit: POPSUGAR
According to the report, cellulite is a localised metabolic disorder of tissue under the skin that involves the loss of elasticity or shrinking of collagen cords, called "septae," that attach the skin to the muscle layers below. The result of loss of elasticity and/or shrinking of collagen cords allows accumulated fat to swell and expand around the septae resulting in the characteristic surface dimpling of cellulite.
Auxilium Pharmaceuticals, Inc. states that treatment with CCH―an approved drug in the U.S. for treating men with a penile curvature deformity of at least 30 degrees―works by targeting and breaking down the collagen tethers found in cellulite regions, which in turn releases the dimpled skin resulting in improved smoothening of the skin's surface.
So how well did CCH perform in the study? The latest results demonstrated that of those who received mid to high doses of CCH, 68 percent of patients reported being "Satisfied" or "Very Satisfied" with the results of their treatment, compared to only 34 percent of randomised patients who were given placebo injections.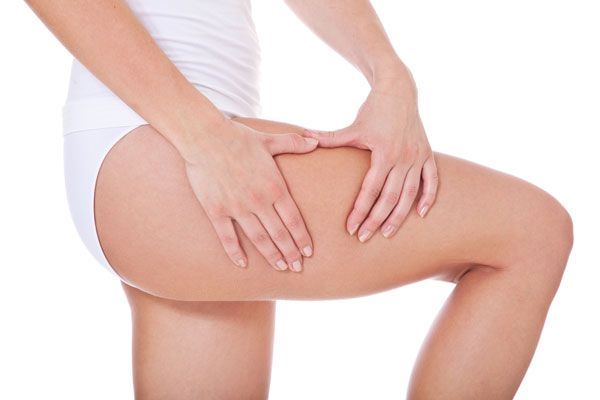 Credit: Dr. Dayan
Satisfaction of results was calculated via a Global Aesthetic Improvement Scale (GAIS) that factored in both physician and patient assessments of individual results from the study treatments.
According to Adrian Adams, Chief Executive Officer and President of Auxilium Pharmaceuticals, "We continue to be encouraged by the promising and positive results of our CCH program, specifically these Phase 2a data in the cellulite indication. We believe these data establish proof-of-concept for CCH as a potential treatment for cellulite and enable Auxilium to pursue our development and regulatory strategy to most efficiently and effectively advance this exciting program."
Using CCH for the treatment of cellulite is reported to be safe and well-tolerated by the majority of test subjects with the most common adverse events being mild to moderate pain and/or discomfort limited to the local injection area. Eighty-six percent of all related adverse events resolved within 21 days, and there was only one serious adverse event in the trial, determined to be unrelated to the treatment drug.
A Phase 2b clinical trial is planned for early 2015 states the company's website.
For more about cellulite and how to treat it at home, here are the two must-have ingredients to look for in your cellulite removing cream.
Source: EmaxHealth
Our Panel of Doctor's Services

Dr. Dylan Chau, Celevenus Aesthetic & Wellness Clinic
ePrime, $3,900
The ePRIME System is a minimally invasive radiofrequency (RF) aesthetic device designed for tightening aging skin.
Thermage, from $2200 to $6000
Thermage uses RF technology to tighten & stimulate skin renewal process which help to form new collagen.
391B Orchard Road #16-03/04 Ngee Ann City Tower B, Singapore 238874

Dr Ivan Tan, Nu.Reflections Medical Aesthetics
E-Plus Sublime Facelift, from $850 onwards
The E-Plus Sublime Facelift uses a unique combination of bipolar radiofrequency and infrared light for skin tightening and overall lifting.
NR Total Rejuvenation, from $600 onwards
The NR Total Rejuvenation uses a synergistic combination of IPL and Laser energies to achieve and overall rejuvenation in the the skin quality, tone and texture.
Needle-less EnerJet Facelift, from $1,500 onwards
This latest favourite treatment in Korea uses a revolutionary pneumatic needle-less sytem. Hyaluronic acid is delivered to the sub-dermal layer of the skin to produce an immediately visible and long lasting face lift.
EnerJet Acne Scarring Removal, from $1,500 onwards
An effective treatment targetted at stubborn acne scars with the revolutionary pneumatic needle-less sytem.
123 Penang Road, Office tower #05-12 Regency House (next to old Cockpit Hotel), Singapore 238465