Scorching Diana Zubiri
Aesthetics Hub | 21 Mar 2013
We remember her as the all-time sexiest FHM cover girl that revolutionized the art of pictorials in the country when her Edsa-Shaw Flyover stint happened with much fanfare when it did.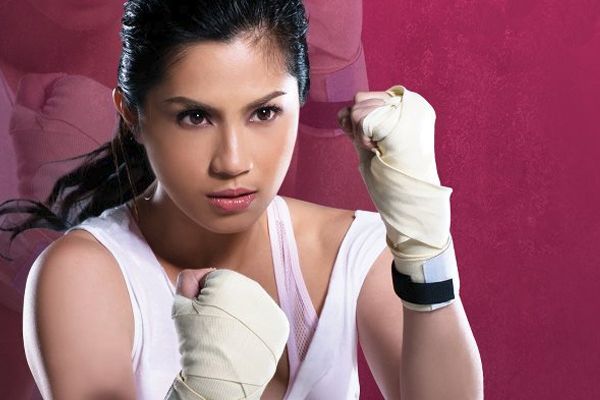 She was the face to launch a thousand battles to the younger set whose memory of her might be her impressive portrayals in GMA-7's fantasy series "Encantadia" and "Etheria."
But Diana Zubiri considers her Best Actress award for her role in the indie movie "Bahay Bata" from the Young Critics Circle last year, along with a Best Actress Urian nomination in the same year for the same project, as major landmarks in her career. A benchmark that is most likely to be surpassed as she takes on more serious acting roles on ABS-CBN.
Having said all that, Diana emerges as the newest face to grace the already rich stable of remarkable endorsers partnering with Flawless, the country's leading beauty clinic.
She spearheads Flawless' Summer of Love Affair campaign, handpicked for her by CEO Rubby Sy, who says, "Everyone loves summer. Its promise of long-lasting dry and warm weather makes it the best season to set out and try new things. Generally speaking, people are more adventurous during this time of the year. However, there are still some of us who are afraid to explore due to physical restrictions–restrictions that served as inspiration for us to come out with this offer."
She announces that Diana is her Summer Cover Girl and together, they are set to wow everyone who anticipates this season of fun and adventure. Flawless' Summer Love Affair is a campaign that aims to make it easier for everyone to get the most out of the approaching season by equipping them with the confidence they need to be more daring.
The daring Diana is photographed in her athletic glory, and in full romantic fashion with a pink chair, wearing a form fitting red dress that shows off her curves in the most sophisticated way. These images grace the billboards of Flawless this month.
"Yung images that came out really reflect my lifestyle today," says Diana. "The first one shows me boxing. I'm really into sports now especially running and boxing. That's actually the secret, how I was able to maintain my figure – I run five kilometers every day and do squats tsaka ibang mga exercises pa. Syempre, kasama na rin 'yung Shape and Sculpt ng Flawless. The other photo naman, yung may chair akong hawak, it shows my quiet yet romantic side. Alam ng mga tao na nakapaligid sa'kin that I'm really private, especially when it comes to matters of the heart."


Flawless's summer promo gives out excellent treats. Until March 31, every Mesolipo treatment entitles Flawless patients to a free session of Shape and Sculpt, a revolutionary treatment that combines the slimming power of Cavitation Ultrasound, Bi-Polar Radio Frequency and Interference Frequency.
During the same period, patients who purchase a skincare kit also get a free Classic Facial. In addition, Sweatox, an FDA-approved treatment that uses small amounts of Botox to stop sweating by temporarily blocking signals that stimulate the sweat glands, is at 25% off.
Powered by Skin Professionals, Flawless is a brand that was founded on the premise of making it easier for Filipinos to have access to world-class beauty solutions at each of its 35 clinics nationwide.

Source: Malaya