Skin Saviours: 5 Treatments to Reverse the Signs of Aging
Aesthetics Hub | 3 Aug 2016
In addition to topical treatments, there are several options for dealing with premature and ongoing aging of skin.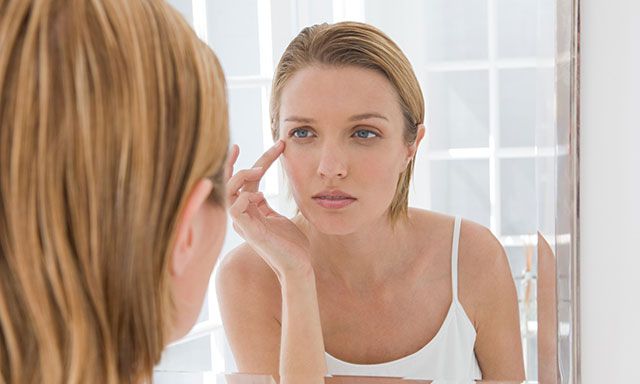 Credit: Jazz Chaser
From Neuromodulators (say what?) to chemical peels, dermatologists recommend a whole host of doctor-administered treatment options for people looking to get back their youthful glow. 
Each treatment varies in results, and you should always consult your dermatologist when considering a procedure to ensure it is right for your skin type and concerns.
So, looking to formulate an anti-aging plan? Here is a quick-and-simple cheat sheet outlining five of the most prevalent skin treatments.
Take a look. 
Neuromodulators
What they are: In general, they are various substances such as amino acids or proteins that affect the function of neurons. For skincare, these are most often in the form of injections of botulinum toxin (commonly recognized brands include Botox, Dysport and Xeomin), which are administered directly into the muscles of wrinkle-prone areas such as the forehead and outer eye area to relax the muscle and limit movement, according to the American Society of Dermatologic Surgery (ASDS).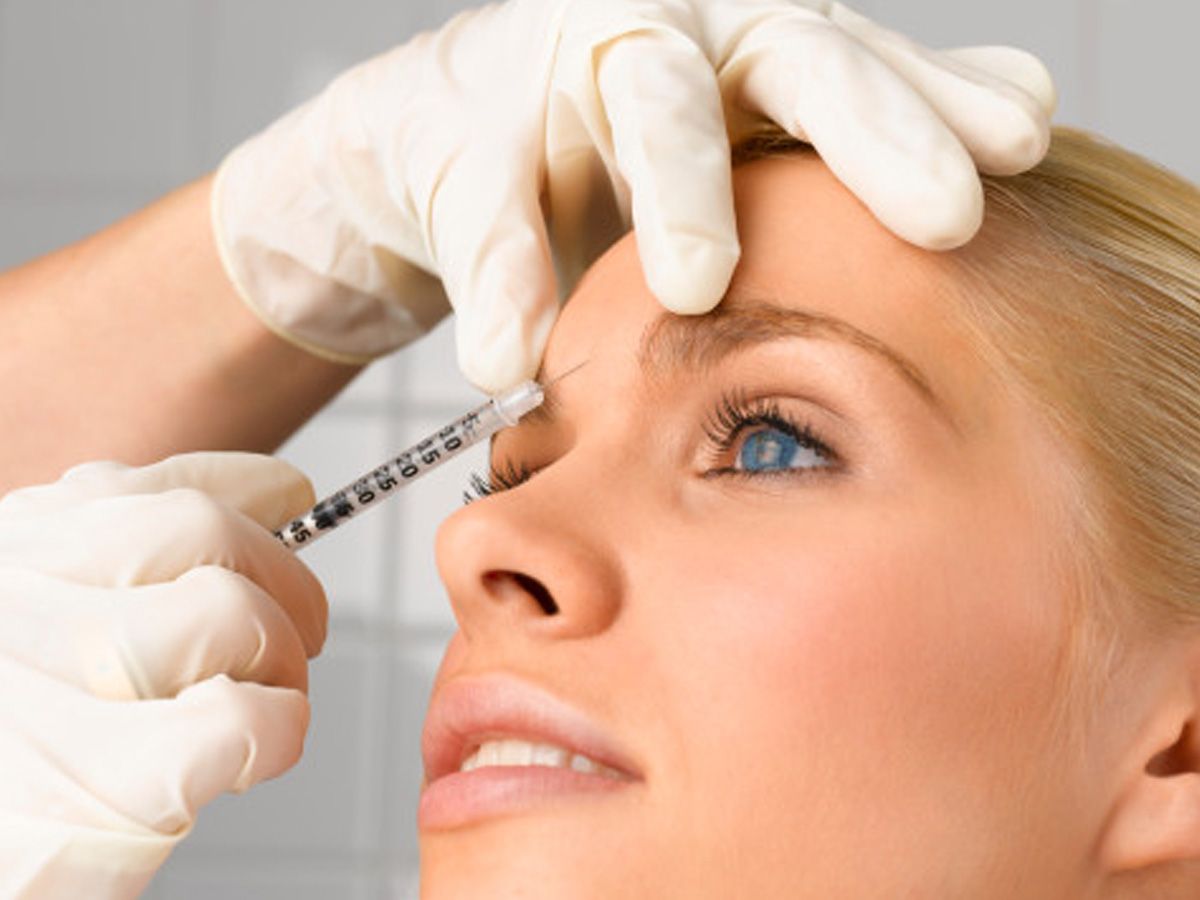 Credit: Visage
What to know: With little to no recovery time, these non-surgical treatments can be done by a doctor relatively quickly with visible results resulting within 24-48 hours. Side effects may include mild bruising, headache, soreness near injection site and "temporary weakness" of muscles surrounding injection site, according to the ASDS. Results last approximately three months. 
Injectable fillers
What they are: The injection of a form of hyaluronic acid, such as the branded injectables Juvéderm, Restylane or Voluma, into areas where natural volume has been lost such as nasolabial folds, lips or cheeks for a temporary plumping effect. Hyaluronic acid is a naturally occurring substance in our bodies, with the highest concentration occurring in our joints and eyes, according to the ASDS.
What to know: The results of these injections are instantaneous and last up to six months, so they're fast-acting — and not permanent. A topical numbing agent is used during the treatment to reduce pain, but some pain, bruising, swelling and tenderness may result during and after injection. 
Chemical peels
What they are: The use of a chemical solution that works to exfoliate and eventually removed surface skin to reveal new layers of skin below, according to the ASDS. There are three different types of peels: superficial, medium or deep. Superficial involves a mild acid, often an Alpha-hydroxy acid solution, to gently exfoliate the outer layers of the skin. This treatment works best to improve mild discoloration. A medium peel involves the use of glycolic or trichloroacetic acid to impact the outer as well as the mid-layers of the skin and is best-suited to the appearance of age spots, fine lines and wrinkles. A deep peel is the most aggressive procedure and works predominately at the middle level of skin. The ASDS recommend this treatment, which uses tricholoracetic acid, for those with "moderate lines", age spots and shallow scars. It can only performed one time and only on the face.  
Credit: Plastic Surgery Centre US
What to know: There is significant downtime post-treatment for chemical peels. While a superficial treatment can require an average of one to seven days for redness and irritation to abate, the medium requires seven to 14 days and the deep peel can require up to 21 days of healing. Antiviral medication is also often required for the medium and deep peels, according to the ASDS. Temporary sensitivity to sunlight occurs after treatment, so patients must proceed with caution when considering post-treatment sun exposure and should always wear sunscreen. In the case of a deep peel, sun exposure should also be avoided for three to six months. 
Fractional lasers
What they are: The use of either a carbon dioxide or erbium laser to treat wrinkles, scars and lines. Common fractional laser treatment options include PicoSure and Fraxel. 
What to know: A topical analgesic is applied prior to the treatment to reduce discomfort. The treatment lasts approximately 30 minutes for a full face and patients reportedly experience a sensation of a mild sunburn for approximately 30 minutes post-treatment. Swelling, itching and burning sensations can last from two to five days after treatment and sun sensitivity is also reported, according to the ASDS. Results are not immediately visible and two to five treatments, spaced at least a month apart, are often required to achieve full results. 
Laser/light therapy
What they are: A non-invasive therapy that uses light energy to regenerate and repair skin, according to the ASDS. For skincare, light-source treatments such as IPL are intended to promote the production of collagen and reduce inflammation.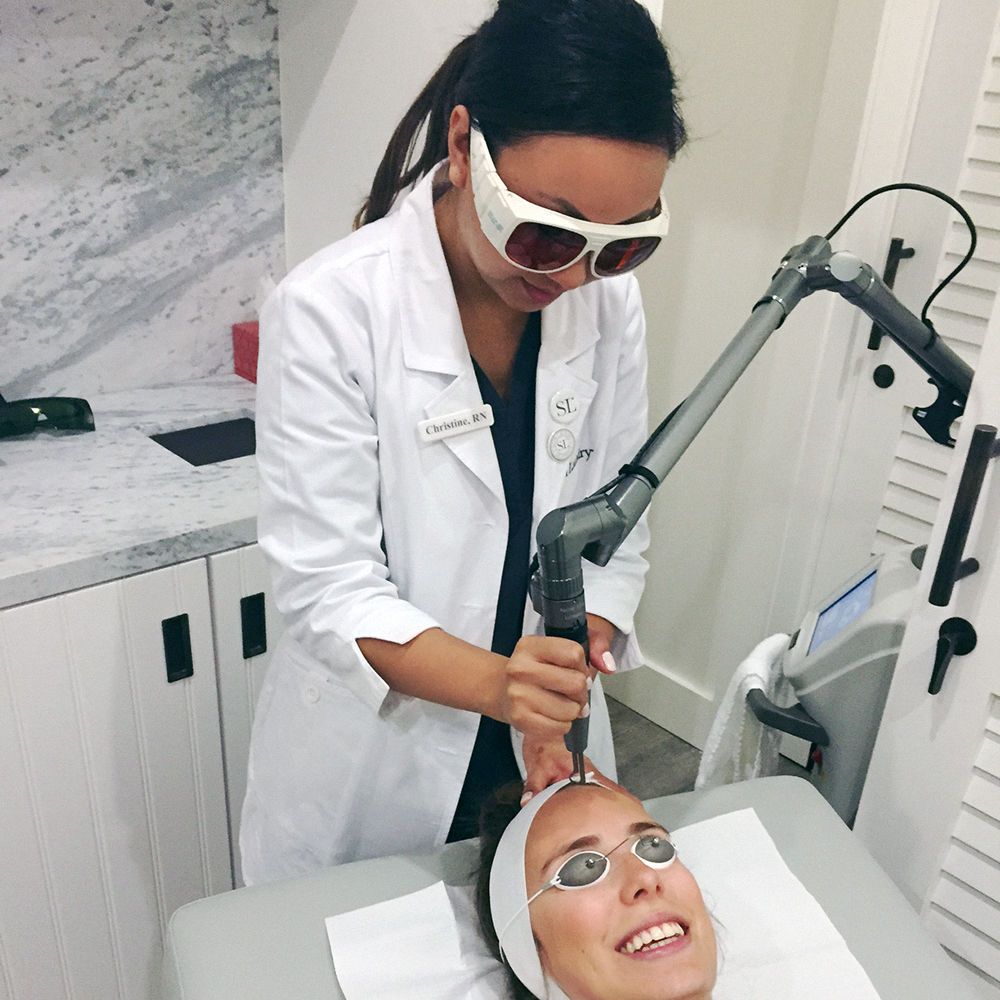 Credit: Into the Gloss
What to know: The administration of these therapies reportedly feel like a rubber band snapping against skin. Skin remains red or pink for up to eight hours post treatment and mild swelling can last for several days. Results may not be apparent for several weeks, according to the ASDS, but the effects can last for several years. 
By Aleesha Harris
Source: Vancouver Sun
Our Panel of Doctor's Services

Dr. Terence Tan, Halley Medical Aesthetics
Anti-aging Programme 1
It is Halley's crème -de-la-crème of anti-aging treatment, which combines a full-face Ultherapy treatment with a glycolic acid peel and topped with a pampering Halley's Signature Facial (Rejuvenation/Fim It Up) to give you firm, smooth skin.
Anti-aging Programme 2
This effective yet affordable anti-aging treatment addresses sagging skin and provides skin renewal by combining a long-pulsed laser rejuvenation treatment, pigment laser, glycolic acid peel with a pampering Halley's Signature Facial (Rejuvenation/Firm It Up).
277 Orchard Road, #03-15 Orchard Gateway, Singapore 238858