The Fda Just Issued a Major Warning About Vaginal Laser Rejuvenation Procedures
Aesthetics Hub | 2 Aug 2018
The trendy vaginal laser rejuvenation treatment that's been around for a while now is actually pretty dangerous, according to the experts.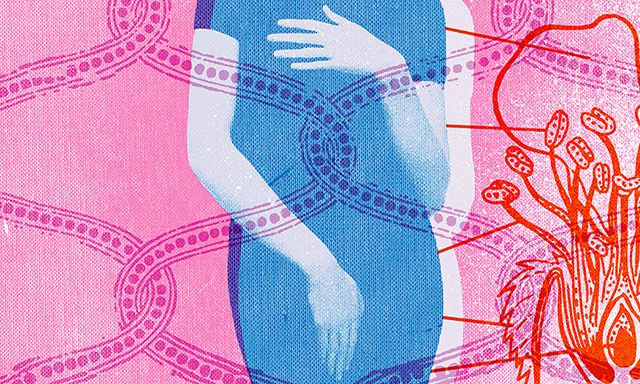 Photo: Lizzie Roberts / Getty Images
If you're dealing with painful sex or other sexual dysfunction issues—or if you're just into the idea of having a more enjoyable sex life—the recent trendiness of vaginal laser rejuvenation might have seemed like a magic wand. But a new warning from the FDA warns that the recent spike in vaginal rejuvenation surgeries isn't just bogus: The procedure is actually dangerous.
This week, Food and Drug Administration Commissioner Scott Gottlieb, M.D., issued a strongly worded warning about the trendy treatment. "We've recently become aware of a growing number of manufacturers marketing 'vaginal rejuvenation' devices to women and claiming these procedures will treat conditions and symptoms related to menopause, urinary incontinence, or sexual function," Dr. Gottlieb wrote on behalf of the agency. "These products have serious risks and don't have adequate evidence to support their use for these purposes. We are deeply concerned women are being harmed."
What is vaginal rejuvenation?
"Vaginal rejuvenation procedures claim to tighten the skin and the vaginal tissue beneath the skin by using various forms of energy devices," says Adeeti Gupta, M.D., a board-certified gynecologist and founder of Walk In GYN Care in New York. According to the FDA, these "energy-based devices" (i.e., lasers), destroy and reshape vaginal tissue. But this doesn't actually make your vag "tighter," per se, says Dr. Gupta. Instead, the laser procedure causes your below-the-belt tissue to become inflamed, creating scar tissue. "This can look like a tightening of the vaginal canal," she says.
The idea is that the vaginal rejuvenation process will help boost sexual desire and sexual function, but there's just one problem: These claims are probably all BS, says Dr. Gupta. "The FDA wants to make it clear that all these devices do not have any evidence that they help enhance sexual desire," she says.
What are the risks of vaginal rejuvenation?
Not only is vaginal rejuvenation likely ineffective when comes to its claims on sex drive, the FDA warns that the procedures come with other dangerous are downright dangerous. "In reviewing adverse event reports and published literature, we have found numerous cases of vaginal burns, scarring, pain during sexual intercourse, and recurring or chronic pain," writes Dr. Gottlieb. Yikes.
In most cases, the treatments are "mostly harmless," says Dr. Gupta, "but yes, they can cause scarring and burns if not operated properly or if someone has an allergic reaction," she explains. Considering there are no proven benefits, even the smallest risk seems not worth it.
What's the verdict for your vag?
There are only a handful of cases that call for letting a laser anywhere near your vagina, according to the FDA—namely, "serious conditions like the destruction of abnormal or pre-cancerous cervical or vaginal tissue, as well as [the treatment of] genital warts."
The bottom line: Forget the fad and bypass the so-called "vaginal rejuvenation" treatments. "The deceptive marketing of unproven treatments may not only cause injuries but may also keep some patients from accessing appropriate, recognized therapies to treat severe medical conditions," says the FDA in their statement. "Women considering treatment for vaginal symptoms should speak to their doctor about the potential and known benefits and risks of all available treatment options."
By Macaela Mackenzie
This article first appeared in
Shape
.