The Hottest Procedures Decoded
Aesthetics Hub | 20 May 2016
Botox might still reign supreme in the cosmetic surgery community, but thanks to our picture perfect Instagram culture– and let's face it, the Kardashians – procedures are on the rise in Ireland and around the world.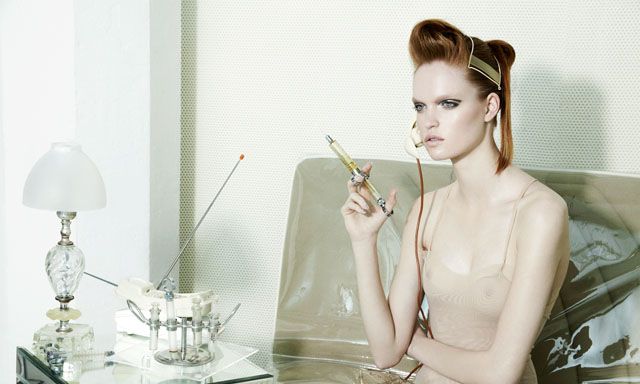 Credit: Blogspot Jamie Nelson Photos
Classic treatments like lip fillers are still among the most popular, but these days, you're nobody one if you haven't at least heard of the vampire breast lift. Or the orgasm shot. And the flab jab.
We spoke to Dr Peter Prendergast, President of the European College of Aesthetic Medicine and Medical Director of Venus Medical about the hottest trends in Hollywood and at home.
"They're safe and some aren't entirely new," Dr Prendergast told us about the increase in quirky procedures like the vampire breast lift, brought to prominence by Kim Kardashian and Katie Price. 
The Flab Jab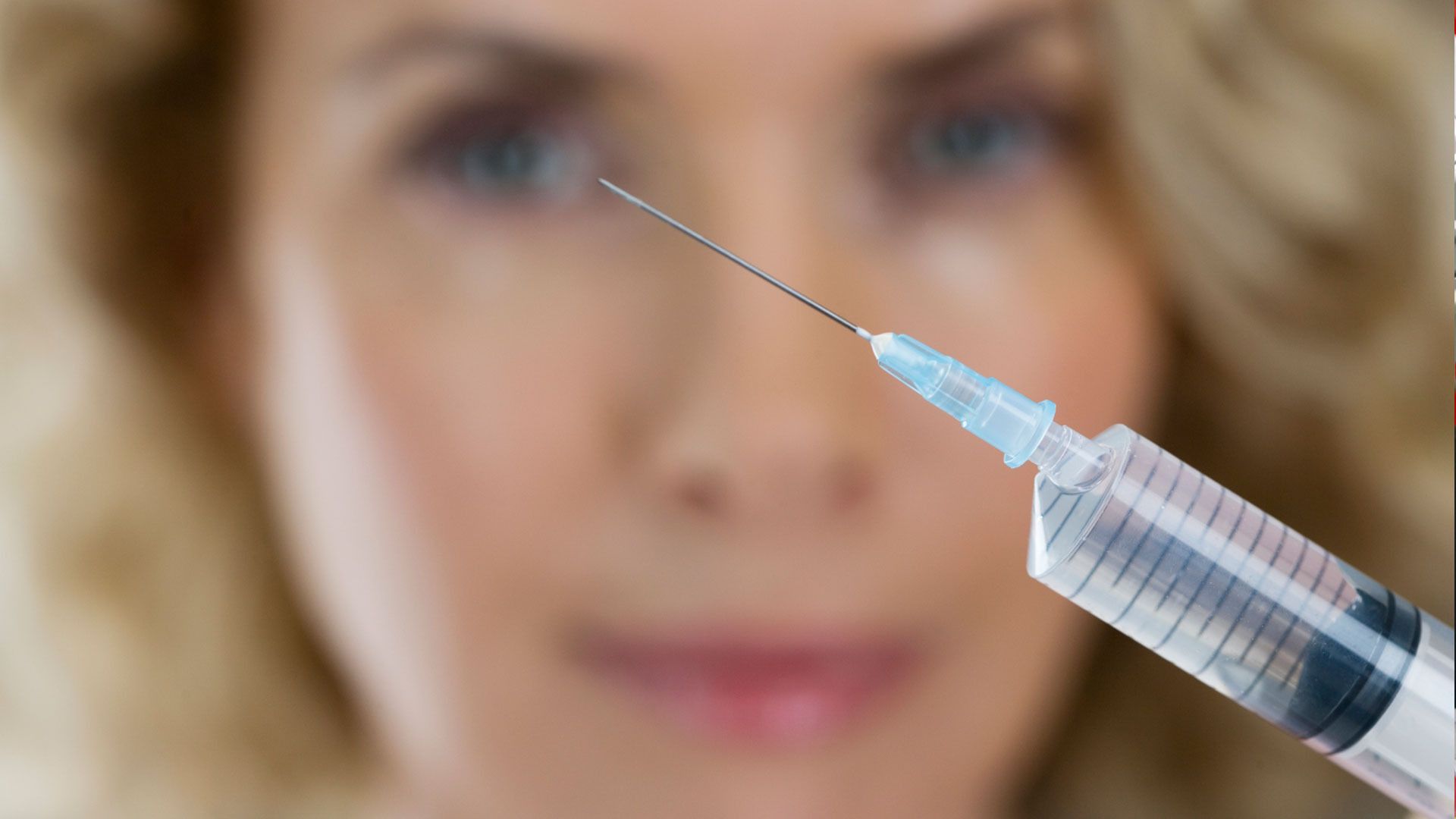 Credit: She Knows
What's it used for? 
Double chins and other small pockets of fat, such as in the knees and back.
How does it work? 
"The flab jab is new in terms of some of the products,– it's newly approved by the FDA in America. It consists of deoxycholic acid which dissolves fat so it can be absorbed by the body - in particular, supplemental fat like the double chin area. 
"It's an injectable treatment being introduced to Europe very shortly. It won't replace liposuction, it's still for small areas of fat under the arms. For the abdomen, thighs and calves. We use a form of liposuction called Vaser."
How popular is it? 
"They are inundated with requests for this treatment in the US," Dr Prendergast said. "It's the Holy Grail – to try to reduce fat without having lipo or surgery – it's pretty painless. Many patients want a little done with more dramatic results."
The Vampire Breast Lift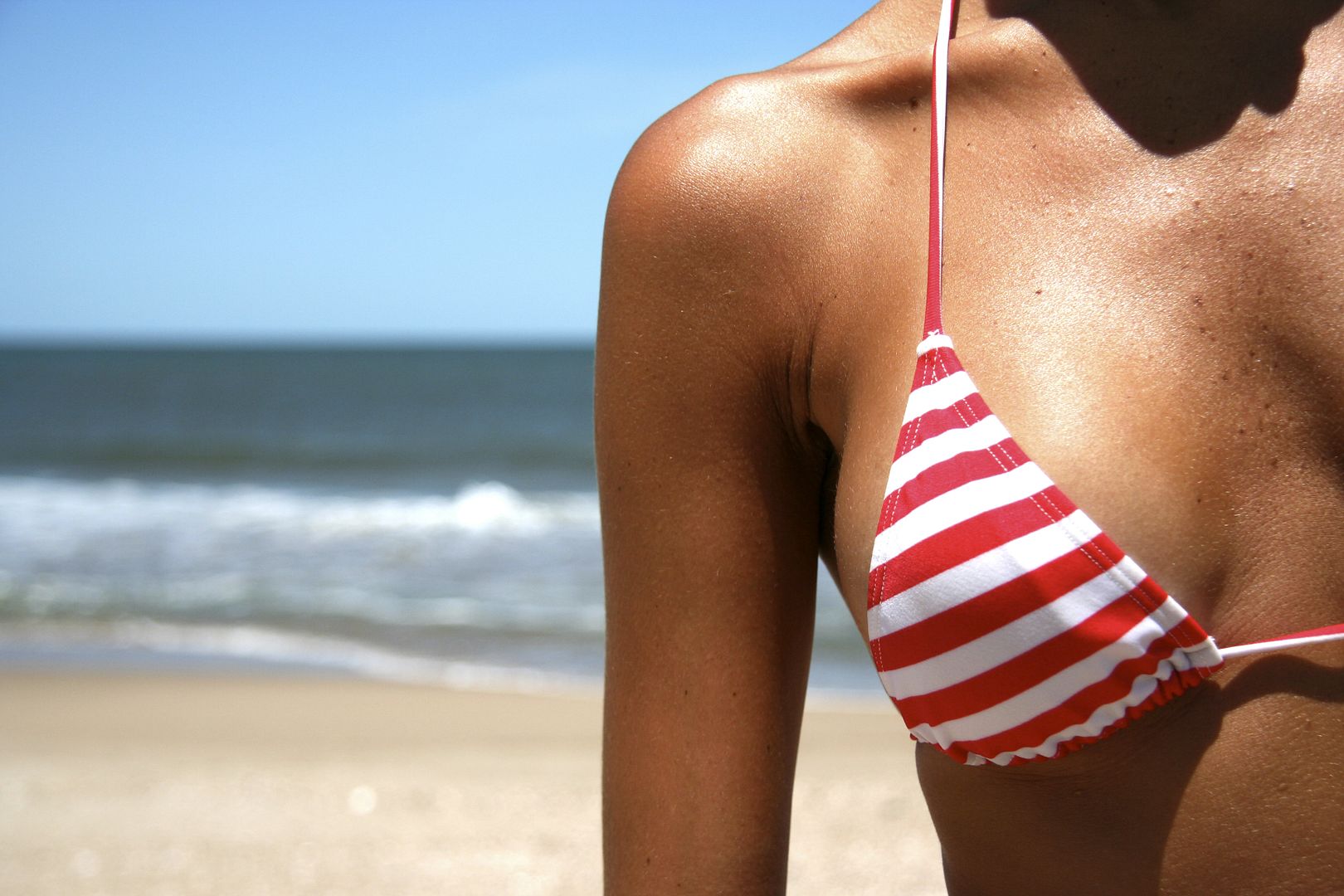 Credit: Professional Beauty AU
What's it used for? 
To boost cleavage (not augment) by increasing volume, firmness and texture. 
How does it work? 
"These terms were coined by a surgeon in the US, Dr Charles Runels, who pioneered the technique of platelet rich plasma (PRP) - this is a similar concept taking place.
"You take a blood sample and spin it in a centrifuge, which separates out the blood into a platelet rich plasma. It improves healing, blood supply, tissue growth, stimulates fibroblasts which stimulates collagen and general improvement of the skin. It looks plumper and there are fewer lines."
How popular is it?
"Breast augmentation with fat is rising. That involves harvesting fat from one part of the body as you would with traditional lipo, but instead of throwing it away - you prepare it, clean it and place it in smaller syringes and inject it into the breast. Not into the breast tissue, but around the breast gland for extra augmentation. 
"Injecting into the breast area has become quite popular in the States – they notice the sensation is better, skin is better, a slight improvement in the contour of the breast, even the colour and sensation or the colour of the nipple is improved."
The Orgasm Shot
Credit: Guardian LV
Laser Vaginal Rejuvenation and The Orgasm Shot
What's it used for? 
Laser Vaginal Rejuvenation is a laser used for facial resurfacing to improve sensation for collagen remodelling in the vagina. The 'O Shot' is used to treat women with orgasm dysfunction. 
How does it work? 
"PRP is being used for many applications, not just in aesthetics, but also healing for joints and orthopaedics. This is something developed by Dr Charles Runels in the States, a lot of gynaecologists who perform aesthetics gynaecology also perform laser vagina rejuvenation.
"PRP is used for regeneration in the vaginal area, in the clitoris. It's injected directly into the front wall or the vagina and the clitoris as well, they report significant improvement for women who have orgasym dysfunction or some form of female sexual dysfunction.
"Other forms of therapies, such as psychological, offer an additional way to address these problems for women. Small studies show 65% reduction in distress and improved orgasms with no serious adverse side effects."
*The information contained is not intended to be a substitute for professional medical advice. Always seek the advice of your doctor or with any questions you may have.
By Caitlin McBride
Our Panel of Doctor's Services

Dr. Terence Tan, Halley Medical Aesthetics
Anti-aging Programme 1
It is Halley's crème -de-la-crème of anti-aging treatment, which combines a full-face Ultherapy treatment with a glycolic acid peel and topped with a pampering Halley's Signature Facial (Rejuvenation/Fim It Up) to give you firm, smooth skin.
Anti-aging Programme 2
This effective yet affordable anti-aging treatment addresses sagging skin and provides skin renewal by combining a long-pulsed laser rejuvenation treatment, pigment laser, glycolic acid peel with a pampering Halley's Signature Facial (Rejuvenation/Firm It Up).
277 Orchard Road, #03-15 Orchard Gateway, Singapore 238858