The K-Pop Plastic Surgery Obsession with V-shaped Face
Aesthetics Hub | 3 Jul 2013
"In Korea, for a woman to be capable, it's not enough just to have a certain skill set " she said. "You have to be beautiful as well. After the Korean economic crisis in 1997, competition for jobs led to the surgery boom; people trying to get a leg up in the job market any way they can."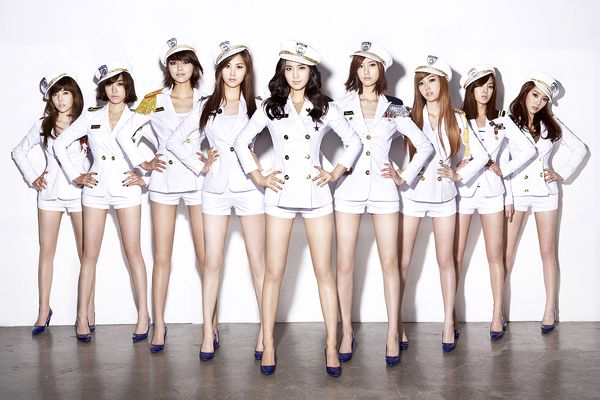 When 17-year-old Hailey Kim looks in the mirror, she doesn't see a pretty person. Her face is too round, she thinks; her lips too thin, her nose not quite right. Her reflection fuels a cosmetic surgery wish list -- bigger lips, higher cheeks, and a more delicate chin.
California-born Kim has already undergone two procedures: a nose job and double eyelid surgery. Kim hopes to study psychology when she goes to college, but she's deferring for a year so she can work and save money for more surgery.
Kim recently read about a relatively new cosmetic procedure that is colloquially known as V-line surgery. It involves breaking and shaving the jawline to create a V-shaped face. This surgery is popular amongst young Korean pop stars, who have their faces reshaped to give them elfin, anime-like appearances. The V-line shape gives the face a certain fragility, and its childlike appeal has won Kim over.
"I hope to achieve a slimmer, oval face from the procedure," Kim says. "I just want to better myself. My wants may be drastic, but I'm not trying to look exactly like someone else."
Dr. David A. Koslovsky, a maxillofacial surgeon at Columbia College of Dental Medicine, performs the V-line operation regularly, though he has a different name for it. "I perform corrective jaw surgery," he says. "This is first and foremost a functional procedure for when teeth are misaligned. It does have an aesthetic benefit, but that's not why we do it. It's a complex, risky procedure. You could have permanent numbness, and there have been cases where people have died from this operation."
It's also extremely painful. The jaws are wired together for six weeks, and it can take six months for the swelling to disappear. But the danger and the physical pain -- and the possible confusion of seeing a totally different person in the mirror -- is seen as a small price to pay by many Korean American women. To understand why, you have to go to South Korea.
Remarkably, one in five South Korean women has had some form of cosmetic surgery, compared to around one in 20 in the U.S., according to the International Society of Aesthetic Plastic Surgeons.
A powerful Korean consumer culture over the past two or three decades has made Korean women equate beauty with professional and economic success. Feminist criticisms of body objectification are barely heard, and the racial argument that this surgery is a form of "trying to look white" has faded -- due to the rise of Korean pop music culture.
K-pop has created a completely new beauty aesthetic that nods to Caucasian features but doesn't replicate them.
Source: The Atlantic