These Two Treatments Can Actually Eliminate Cellulite
Stefanie Lee | 15 Jul 2015
Somewhere between Peter Paul Rubens and the advent of Photoshop, dimpled thighs came to be considered a full-blown affliction. With no known cure—until, perhaps, now.
Credit: La Petite Day Spa & Boutique
Two new treatments, Xiaflex and Cellfina, can actually destroy the septae, or bands beneath the skin, that contribute to cellulite. Here, we break down the two treatments.
Xiaflex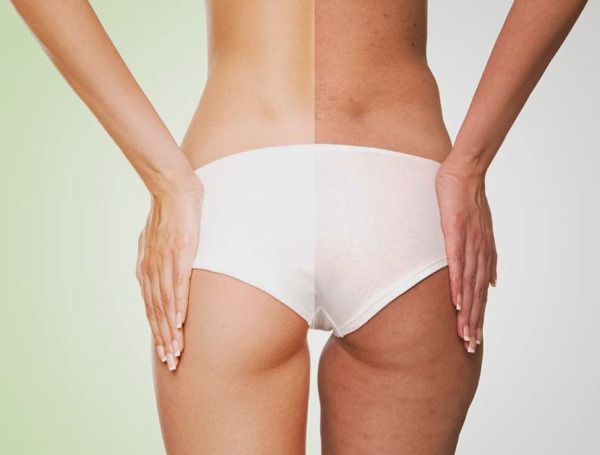 Credit: Get Glammed Up
What it is: An injectable enzyme already approved by the FDA for treating a hand condition, Xiaflex is now being tested in clinical trials for dissolving septa and smoothing butts and thighs.
Proof it works: In one trial, 150 women received three treatments, three weeks apart, of Xiaflex or a placebo. In each real treatment, up to 12 mild-, medium-, or high-dose injections were placed in dimples in one thigh or buttock. "There was was some bruising but no pain," says Michael H. Gold, a Nashville dermatologist who participated in the trial. Sixty-eight percent of patients who received medium or high doses reported being satisfied or very satisfied, compared with half that for placebo patients. "Xiaflex could be a game changer for cellulite," says Gold.
Cellfina
Credit: Cellfina
What it is: A device that snips pucker-causing bands on the skin. It's the first technology cleared by the FDA for improvement of cellulite that lasts at least one year. Each dimple (the average patient has 15 to 25) is marked with a circle the size of a silver dollar. The device delivers a shot of lidocaine to numb the area and then, with a suction, grabs the circle and slides a tiny needle under the skin to cut the septae. "Patients report that it feels no different than getting a shot of filler," says Simeon Wall Jr., a plastic surgeon in Shreveport, Lousiana, who is participating in a Cellfina trial. There is typically no bleeding and only minimal bruising, and 25 dimples can be treated in one hour, says Michael Kaminer, an associate clinical professor of dermatology at Yale School of Medicine. Repeat treatments are not necessary. In a clinical study, Tylenol was the only painkiller necessary.
Proof it works: So far the device works best on the buttocks. "It's magic there," says Wall. However, the technology hasn't yet been tested on larger areas, like the thighs, which tend to have more diffuse puckering rather than distinct individual dimples. And if you want this treatment, you're going to have to pay a pretty penny. One treatment costs between $3,000 and $6,000, depending on how many areas are treated.
Source: allure.com
Our Panel of Doctor's Services

Dr. Dylan Chau, Celevenus Aesthetic & Wellness Clinic
ePrime, $3,900
The ePRIME System is a minimally invasive radiofrequency (RF) aesthetic device designed for tightening aging skin.
Thermage, from $2200 to $6000
Thermage uses RF technology to tighten & stimulate skin renewal process which help to form new collagen.
391B Orchard Road #16-03/04 Ngee Ann City Tower B, Singapore 238874

Dr Ivan Tan, Nu.Reflections Medical Aesthetics
E-Plus Sublime Facelift, from $850 onwards
The E-Plus Sublime Facelift uses a unique combination of bipolar radiofrequency and infrared light for skin tightening and overall lifting.
NR Total Rejuvenation, from $600 onwards
The NR Total Rejuvenation uses a synergistic combination of IPL and Laser energies to achieve and overall rejuvenation in the the skin quality, tone and texture.
Needle-less EnerJet Facelift, from $1,500 onwards
This latest favourite treatment in Korea uses a revolutionary pneumatic needle-less sytem. Hyaluronic acid is delivered to the sub-dermal layer of the skin to produce an immediately visible and long lasting face lift.
EnerJet Acne Scarring Removal, from $1,500 onwards
An effective treatment targetted at stubborn acne scars with the revolutionary pneumatic needle-less sytem.
123 Penang Road, Office tower #05-12 Regency House (next to old Cockpit Hotel), Singapore 238465