Ultimate Beauty Hacks to Achieve the Korean Look
Radium Medical Aesthetics | 20 Mar 2018
If you have been watching the hit K-drama The Korean Odyssey and is totally envious of Oh Yeon Seo's dewy complexion, or lusting over Kim So Hyun's lovely aegyosal and cute lips in Radio Romance, you are not alone.

Credit: Top250TV
With Hallyu taking over the world, it's not hard to understand why Korean features are highly sought after. Modern Korean beauty standards are largely defined by Korean pop culture and just less than 3 years ago, South Korea became one of the top 10 countries in the world with the highest rates of cosmetic surgeries.

Credit: IMdb
An attractive Korean typically include a small face, well-defined V-shaped jaw, small lips, sharp nose, aegyo sal, and dewy, fair complexion that is almost translucent and dewy, just like how most of the K-pop stars and K-drama actresses look like. One very good example of a Korean beauty will be none other Song Hye Kyo.

We speak to Dr. Siew Tuck Wah, Medical Director of Radium Medical Aesthetics to find out how we can get that dewy, glowy look and achieve a facial contour with non-surgical treatments that even Koreans will envy.
Tip #1: Dewy, Smooth Skin aka Mul-Kwang-Pi-Bu Look
A flawless complexion is the first step to achieving the Korean look and Koreans are known for their 10-step skincare regime in order to achieve that coveted "glass skin". However, besides our daily skincare, there are also non-invasive aesthetic treatments that we can do to help us get that beautiful, dewy and soft skin.

Credit: Asia Be
"It is important to tread carefully when trying to achieve the dewy sheen. If done poorly, it can backfire and you may end up looking like you haven't washed your oily face in days," says Dr. Siew Tuck Wah. "This is especially true in Singapore where the weather is so humid and hot. Your skin can turn greasy in a matter of hours." he added.
First of all, reducing sebum production and minimizing enlarged pores can greatly help you attain the glossy look without looking oily. Carbon Laser Peel Treatment is a convenient, painless procedure to help your skin reduce the oiliness and minimize the pores on the face by forcefully extracting the debris lodged deep in the pores with the interaction of the laser and the carbon.
You may also want to try the popular Restylane SkinBoosters Treatment. It works by using a very light, watery dermal filler, and this unique filler is injected into the superficial layer of the skin to plump up the skin and erase the fine lines that may prevent sunlight from bouncing off your skin. The SkinBoosters treatment also restores moisture and gives you a luminous, translucent complexion.
Tip #2: Well-Defined V-Shaped Face for a K-Pop Look
The V-shaped face gives off a youthful and feminine visage and is one of the most desired features among Asian women. Just look at our favourite Korean superstars like Park Shin Hye and IU.

Credit: Pinterest
"Most Korean superstars have defined jawline and V-shaped face that accentuate their facial features," says Dr. Siew. "Unfortunately, not many Asians are blessed with these ideal face shape and features," he added.

Credit: Pinterest
With advancements in non-surgical treatments, it is possible to achieve such facial perfection without exposing yourself to surgical risks. Non-surgical PDO Thread Lift is a remarkable procedure that lifts saggy skin, especially the lower face, to provide more definition for the lower face and jaw line.
Besides PDO Thread Lift, Ultherapy Skin Lifting and Botox Face and Neck Lift are great facial contouring treatments that can stimulate collagen production and subtly lift loose skin to attain a V-Line face naturally.
Tip #3: Augmentation of Facial Features
A higher nose bridge, a more defined chin, and even getting that cute aegyo sal is possible without the need to go under the knife. Korean stars are known for their defined features and while not every one of us is genetically blessed, we can get some help from our aesthetic doctor to attain those features.

Credit: Park Sora Twitter @PARKSORACHX
"First and foremost, aegyo sal are not eye bags," says Dr. Siew. "Eye bags are large, bulky fatty tissue that weighs down the eyes, making you appear tired and aged. On the other hand, aegyo sal are the small bulge of fat immediately under the eyes, just under the lower eyelid," he added.
Aegyo sal can be easily achieved by injecting a tiny amount of dermal filler to plump up the area under the eye, forming the widely sought-after aegyo sal without the need to undergo cosmetic surgery.
A sharp, well-defined nose can be attained without undergoing a surgical nose job. Using dissolvable PDO threads from Korea, a higher nose bridge and rounder tip can be easily achieved with PDO Nose Thread Lift treatment. It is a very safe treatment because the outcome can be altered by slowly adding the threads in stages until the desired outcome is achieved. Sometimes, the doctor may combine the non-surgical nose job with dermal filler to enhance the result.
Dr. Siew is the Medical Director and co-founder of Radium Medical Aesthetics.
Radium Medical Aesthetics offers a wide range of customized medical treatments to enhance your anti-ageing journey, making your skincare routine a sensorial ritual that you look forward to every day.
It is conveniently located at #03-326 Suntec City Mall, Tel: 6837 0507. For more information, visit http://www.radium-aesthetics.com/.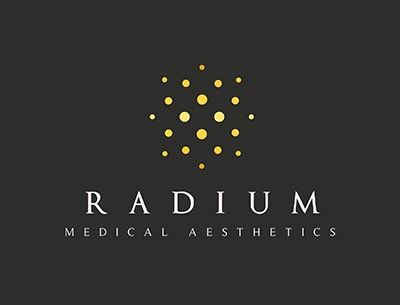 Radium Medical Aesthetics
3 Temasek Boulevard #03-326
Suntec City Mall
Singapore 038983
Opening Hours:
Monday to Saturday – 10.30 am to 9 pm
(Last appointment at 8 pm)
Sunday – 10.30 am to 3 pm
(Last appointment at 2 pm)


Contact:
Phone: +65 6837-0507
Whatsapp: +65 8868-0356
For more information, please go to:
Website or Email: This e-mail address is being protected from spambots. You need JavaScript enabled to view it