Woman Has £3.5k Eyebrow Transplant After 'Over-Plucking' As A Teen
Aesthetics Hub | 15 Mar 2013
A woman has spent £3,500 on an EYEBROW transplant after over-plucking left her with just a few hairs.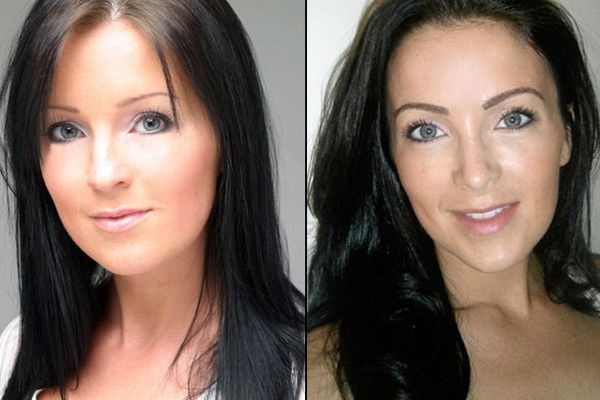 Claire Culverwell, 30, said that 14 years of extreme tweezering had permanently damaged her appearance.
And the trainee dentist said she had become so short of confidence she didn't even want to open the door without make-up on.
So she booked the op at the Crown Clinic near Manchester, where doctors removed a strip of hair from the back of her head and grafted it to her face.
Big, full eyebrows have become popular in the past year, with high-profile fans such as Kate Middleton and Megan Fox sporting bushy brows.
And Claire, who works at the Timeless Therapy House clinic in Whalley, Lancs, said: "It was very fashionable when I was a teenager to pluck your eyebrows – everyone was at it.


"But a hair follicle only has a finite number of cycles of growth and if you pluck too many times, you end up killing it off. I didn't understand the harm I was doing.
"It badly affected my confidence. I didn't like people seeing me without make-up.
"And obviously it affected me with men. You don't want your boyfriend to see your real eyebrows."
Claire's six-hour op was performed by transplant surgeon Asim Shahmalak, who recently hit the headlines for offering sideburn transplants to men wanting to look like Olympic cycling champ Bradley Wiggins.
He chose a patch of Claire's hair that most closely matched the colour and texture of her eyebrows then removed a strip containing about 500.


Each hair was painstakingly separated under a microscope before being transplanted into small holes made in Claire's face using a fine needle under local anaesthetic.
The one difference with her old brows is that her new hair grows more quickly and needs to be trimmed every two weeks or so.
Claire added: "I am so pleased with the results. It has boosted my confidence and made me feel so much more comfortable about my appearance.
"It is the best thing I have ever done."
Dr Shahmalak said that the Duchess of Cambridge had sparked interest in the procedure.
He said: "Statement eyebrows are the new beauty must-have, but sadly many women have permanently damaged their eyebrows through over-plucking.
"We have seen a big increase in interest in the procedure and many women, like Claire, have been delighted with the results."

Source: Thesun